New Direct Sales Company EMSquared Not Affiliated with Mannatech
June 18, 2014
By Team Business For Home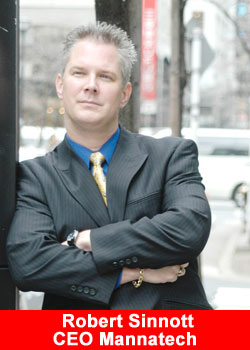 Mannatech, Incorporated, the founder of the Mission 5 Million(SM) (M5M(SM)) Social Entrepreneurial movement , the pioneer of nutritional glycobiology and the leading innovator of naturally-sourced supplements based on Real Food Technology® solutions , announces today that is has no affiliation with a new company EMSquared, Inc., founded by Sam Caster who created Mannatech in 1993 and severed ties with the company in March 2014.
Other websites have mentioned Mannatech when discussing Caster and EMSquared, and one site incorrectly referred to EMSquared as a Mannatech spin-off.
On March 4, 2014, Mannatech issued a press release announcing that Caster had voluntarily chosen to end his consulting relationship with the company. We want to be clear that there is no relationship between EMSquared and Mannatech, said Dr. Robert Sinnott, Mannatech CEO and Chief Science Officer.
We are concerned that there could be confusion in the marketplace because both companies utilize the direct sales model for distribution and compensation and use a Social Entrepreneurship model to help nourish at-risk children around the world, said Dr. Sinnott. Mannatech is a well-established 20- year-old public company that holds more than 90 patents and sells its products in 23 countries around the world.
EMSquared is not a spin-off of Mannatech and, as a competitor, will not be able to sell products through Mannatech's established sales network.
We are also concerned because both EMSquared and Mannatech are focused on Social Entrepreneurship. Our commitment to Social Entrepreneurship and Mission 5 Million (M5M) remains as strong as ever.
Our commitment to Social Entrepreneurship and our Mission 5 Million (M5M) movement remains as strong as ever, said Dr. Sinnott. We are looking for new ways to expand distribution of our Real Food Technology supplementation.
About Mannatech
Mannatech, Incorporated, develops high-quality health, weight and fitness, and skin care products that are based on the solid foundation of nutritional science and development standards. Mannatech is dedicated to its platform of Social Entrepreneurship based on the foundation of promoting, aiding and optimizing nutrition where it is needed most around the world.
Mannatech's proprietary products are available through independent sales Associates around the globe, including the United States, Canada, South Africa, Australia, New Zealand, Austria, Denmark, Germany, Norway, Sweden, the Netherlands, the United Kingdom, Japan, Taiwan, Singapore, Estonia, Finland, the Republic of Ireland, Czech Republic, the Republic of Korea, Mexico, Namibia, and Hong Kong. For more information, visit Mannatech.com .