Three ViSalus Latino Promoters Hit Ambassador
June 24, 2014
By Team Business For Home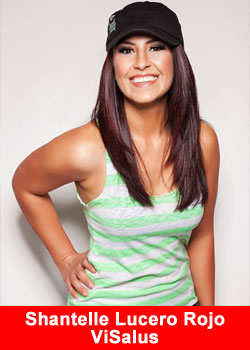 Ambassadors Blanca Flores and Teddy Roque were recently recognized at the Los Angeles and Orlando RSTs (Regional Success Training) for becoming $100,000* lifetime earners.
Joining them in the elite ranks of top Promoters is brand-new Ambassador Shantelle Lucero Rojo.
These three Latino Promoters have been making ViSalus (Vi) headlines within the past year:
These Vi Latinos are back in the spotlight for achieving new levels of success as Promoters—building even more momentum for their market.
We asked them what these new milestones mean to them, and about their next big goal with ViSalus.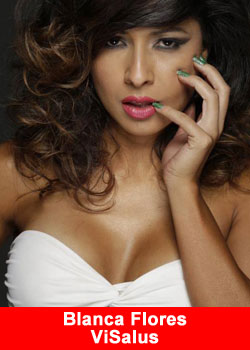 NEW $100K Lifetime Earner: Ambassador Blanca Flores
"Being recognized at RST for becoming a $100K lifetime earner was unreal! I can't believe that we (my husband Armando Flores and I) did it simply through getting fit and healthy, and sharing it with everyone!
We have honestly never looked at our commissions, so when they called our names on stage, we were in complete shock. We knew one day we'd get to $100K, we just didn't expect it to be this fast!
Hitting this milestone showed us where we could go, and what we could do. It gave me a sense of confidence when it comes to Vi, and now we can show our team what is possible—if we can do it, they can do it!
I am super excited to be starting a new Challenge: Bikram, which is a form of hot yoga.
I am also committed to helping as many people on my team cross the stage in [Vitality] Houston. They, too, need to experience that feeling!"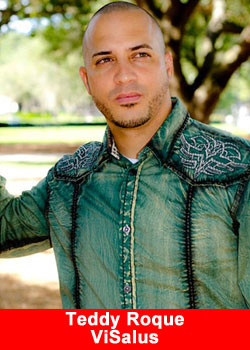 NEW $100K Lifetime Earner: Ambassador Teddy Roque
"I still do not believe that an opportunity like this helped me be a full-time husband, dad and minister. The real recognition should go to my team. Without them, this would have been impossible.
Reaching this milestone has helped me incredibly. People who didn't believe I could do it now ask me how I did it.
My next goal is to create more Rising Stars and Cars than in my first run!!!!! I want to help my team first get to where they want to be!"
NEW Ambassador Shantelle Lucero Rojo
"To be an Ambassador, but to also be a Mexican-American Ambassador, shows others like me that this is possible. I believe Latinos need to see people like us succeeding and in a position of leadership.
Achieving the Ambassador rank is exciting because this is the catalyst that will allow Vi Latinos to realize their own potential.
My next big goal is to help someone else achieve Ambassador, and particularly someone else who is Latino. I want to continue building the belief in the Latino community… especially the Mexican community."
*Results not typical. Achievements in earnings depend upon many factors, such as hard work, determination, financial resources and social contacts.
About ViSalus
ViSalus, Inc. is a healthy lifestyle company dedicated to Challenging the World… 10 lbs. at a time. Founded in 2005, ViSalus develops quality weight-management products and nutritional supplements that it markets and sells direct-to-consumers through an international sales force of independent promoters. ViSalus markets its products in North America under the ViSalus® brand, and in Europe under the Vi™ brand, through the PROJECT 10 Challenge®.
Having helped millions of people lose millions of lbs., The Challenge is one of the fastest growing weight-loss and fitness platforms in the world today. Headquartered in Los Angeles, California and Troy, Michigan, ViSalus is majority-owned by Blyth, Inc. (NYSE: BTH). Please visit vi.com and follow the Vi Community on Facebook and Twitter.