Vemma Nutrition Company Honored With Numerous Awards In Three Awards Competitions
June 5, 2014
By Team Business For Home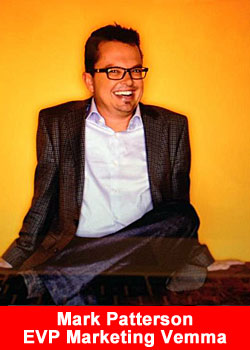 Vemma recently received top honors in design and packaging from Graphic Design USA (GDUSA) and the American Marketing Association (AMA) in three awards competitions honoring designers and other creative and communications professionals who excel at their craft, bringing value to their businesses and institutions.
The GDUSA American Inhouse Design Awards honored Vemma with three awards including Vemma Renew for Packaging, and awards in the Brochures & Collateral category for the Vemma Customer Brochure and This is Vemma magazine. The American Inhouse Design Awards is the original and biggest showcase for in-house designers. Now in its ninth year, professionals from across the country submitted more than 4,000 entries, with just 15 percent being recognized with a Certificate of Excellence.
Vemma was also awarded with two GDUSA American Package Design Awards for its Verve® Sample Pack and Vemma Renew™ products. The American Package Design Awards is the fastest growing GDUSA competition and celebrates not only well-designed graphics, but also the power of design to advance a brand's promise and forge an emotional connection with the buyer at the point of purchase. This year's entries were up 12% from the previous year with one in five entries being awarded a Certificate of Excellence.
Additionally, Vemma captured three honors at the 2014 AMA Spectrum Awards, spanning three separate categories. Verve ParTea™ took home top honors within the Branding: Packaging category while the Vemma Revolution Convention 2013 won for Video/Event: Event Staging Decor/Theme. Lastly, Vemma Rewards & Recognition Products won in the Promotional: Products group.
Vemma's Executive Vice President of Marketing and Brand Development, Mark Patterson said,
We are honored and humbled to have been chosen for these prestigious awards. The positive feedback we have received from consumers and industry peers has been incredible and we owe that to the amazing work of the Vemma branding team.
About Vemma
Founded in 2004 by BK Boreyko, Vemma Nutrition Company is rapidly growing as one of the premier industry leaders specializing in premium liquid nutrition. Every week, thousands of new customers experience the positive difference of the clinically studied Vemma formula. The Vemma brands include Verve , a healthy energy drink and Bod-e , a weight loss line. Vemma is headquartered in Tempe, Arizona, and distributes its products through a global network of Affiliates. For more information, please visit vemma.com .