ViSalus Gen-Y Ambassadors Interview
June 18, 2014
By Team Business For Home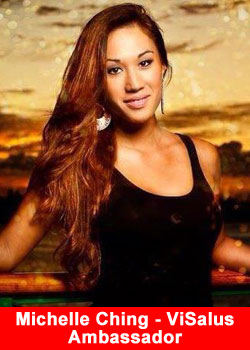 "By 2025, Gen Y is going to make up 75% of the global workforce, and their independent-thinking and entrepreneurial mindset is going to change the future of the workplace." – Vivian Giang in Business Insider (2013)
No matter your age, you've likely heard the term Millennials or Generation Y or Gen-Y. They all reference the generation of people born between the early 1980s and early 2000s. And although there's disagreement about their traits, values and interests, few would dispute the fact that Millennials know where in business they want to go… and how to get there.
Over the past year, ViSalus have seen a constant stream of Millennials joining ViSalus (Vi) and promoting The Challenge. They're between the ages of 18 and 34 – ViSalus Community version of Generation Y – and ViSalus refer to them as Vi-Y.
Fueled by passion, energy and focused determination, many have accelerated through ViSalus Promoter ranks to earn six-figure incomes.
And so we asked a few of the Vi-Y leaders to share with us why they joined Vi, what their generation is looking for regarding entrepreneurship opportunities, and what advice they have for people their age who want to succeed long-term in business.
Meet three Vi-Y Leaders:
1. In your opinion, what is the main thing your generation is looking for when it comes to business?
MATT: I believe Gen-Yers are looking to have fun, flexibility in their business, the ability to spend time with friends, travel, and overall just make a contribution to society… and have a great time doing so.
JORDAN: I truly believe that my generation is looking for a business that makes a difference and contributes to society. A business that allows freedom, creativity and travel. To be a part of something with no limits financially and, of course, a culture that is work hard and play harder! Our generation wants to enjoy life and have FUN!
MICHELLE: In my opinion, Generation Y is driven by lifestyle, which is the reason why I think so many young people are pursuing entrepreneurship.
2. What are some common misconceptions people have about Gen-Y in terms of business/entrepreneur goals?
MATT: Some believe that Gen-Yers are lazy and unmotivated, and I think that is totally wrong. In my opinion, they are just not ready to have typical boring jobs and are looking for ways to create a business or entrepreneurial venture they are passionate about. They then turn that passion into a business, work extremely hard and are great students, and do everything they can to be successful.
JORDAN: A common misconception about Gen-Y is that we are LAZY! I find that when my generation has a lack of interest in something, we put minimal to no effort towards it, and from the outside looking in, it looks like laziness. That is why it is important we find something we're passionate about and go after it like our life depends on it.
MICHELLE: Some people think we're not hard-working. In reality, we have to see something to believe. It's a show-not-tell type of mentality. When it comes to entrepreneur/business goals, we will take direction and advice from someone who has achieved success and will work very hard, but we will not take direction from someone who uses their seniority to run an organization.
3. How were you introduced to Vi?
MATT: I was introduced to Vi by Co-Founder, Global Ambassador and fellow Gen-Y entrepreneur Nick Sarnicola. I started promoting when I was still 29 years old on Feb 15th, 2010. Currently I am a 5-star ambassador and a Gen-Y Vi Millionaire.
JORDAN: In January 2012, I was introduced to Vi from my loving mother! She had lost 10 lbs. in 3 weeks and felt amazing. That peaked my curiosity, and after attending a Challenge Party, I knew that this was my ticket to live the life of my dreams! Now, as a 3-Star Ambassador and Half-a-Million-Dollar earner running to be a Vi Millionaire, I am truly grateful to be a part of this amazing opportunity and also mentor so many to fire their boss and fight for their dreams!
MICHELLE: I was a full-time college student studying fashion design at the University of Hawaii and working part-time as a cocktail waitress at a nightclub. Jordan Delacruz introduced me to ViSalus in February of 2012, and he was quite convincing. Asked me all the right questions, found out what my interests were, and invited me to a Challenge Party. I joined Vi as a star Promoter on February 20, 2012 and 3 months later hit the position of Ambassador at 22 years old!
4. Why do you think so many people ages 18-34 are attracted to Vi?
MATT: I believe so many Gen-Y are attracted to Vi because of the culture of the company, the excitement of the business model, the ability to work with people they like, the ability to combine "work" with fun, the social aspects of Vi, and the fact that they can be their own boss and make as much money as they want simply by helping others.
JORDAN: For one, the RESULTS!!! Period! Yes, we have fun. Yes, we have Culture and a great cause, but look also at what we have accomplished as a company in the last few years! With so many Gen-Y Promoters earning 6-figures and higher, we are the pound for pound Gen-Y KING! This is truly the #1 vehicle to live healthy, travel, contribute, have financial freedom, and have fun… gifted-wrapped to anyone who takes action.
MICHELLE: We're a fun company and our system to success is SIMPLE. When you combine a simple system that's highly achievable by the average person while having fun, partying and getting into the best shape of your life, it's an opportunity that young people would be crazy not to take.
5. How does Vi meet your own professional career needs and goals?
MATT: Vi meets and exceeds my career goals and needs by allowing me to be flexible and in control of my time without needing to report to an office or place of business. It allows me to work with people I like and build great friendships by working with these people. It gives me unlimited earning potential and, most importantly, it gives me endless opportunities to learn new skills, make mistakes in a safe environment and develop myself into a very successful entrepreneur.
JORDAN: Vi gives me fulfillment professionally because I get to lead people to success in life, health and prosperity. It forces me to consistently develop myself because I need to continue to be sharp and evolve in order to provide the very best to my team. As far as achieving my goals, I want a life of fulfillment and purpose. I have that today and I am only getting started; I will achieve more by leading my generation to consistent victories in life.
MICHELLE: Vi has provided me with time freedom and financial freedom, which is everything I could've ever wanted in a career. When you look outside of this business for work you won't find a career that will offer you the freedom of time and finances. You either have a lot of money but someone else owns your time or you have a lot of time and no money. That's why I love Vi because it provides you with both!