Zija International Appoints Bryant Eggett As Regional Director For Southeast Asia And Korea
June 10, 2014
By Team Business For Home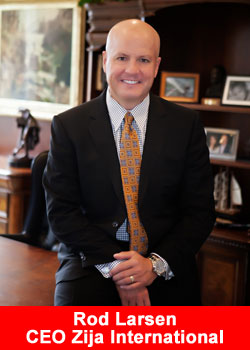 Zija International, home of top earners such as David Moses and Chris Estes, has appointed Bryant Eggett as Regional Director for Southeast Asia and Korea.
Mr. Eggett's most recent experience includes consulting for a large multinational human capital, investing and outsourcing corporation in Shanghai, China. He also has over 12 years of management experience in the network marketing industry, specializing in sales, operations, business development, and corporate expansion in China and Southeast Asia.
Bryant has studied business management, strategy, finance, marketing, and Asian and near eastern languages at the University of Chicago, Brigham Young University, Ohio State University, and Nanjing University. He's also fluent in Mandarin Chinese.
Mr. Eggett has big plans to help Zija continue to flourish and grow in Southeast Asia and Korea; this includes creating a stable local infrastructure and providing Distributors with the opportunity to grow a successful business locally.
About Zija International
Zija International Located in Lehi, Utah, develops natural, earth-friendly health, wellness, nutrition and fitness products. Zija currently operates in 50+ countries worldwide through its global family of Independent Distributors.
Although the company has been in business for only a few short years, it has experienced impressive growth year after year and been recognized as one of the fastest-growing and top-revenue companies by Inc. Magazine, Direct Selling News, and Utah Valley Magazine, to name a few.
Zija International was founded by Ken Brailsford and is led by President and CEO Rodney Larsen. The company's focus is on helping its distributors, customers and employees live "Life Unlimited" through financial freedom, personal development, improved health and nutrition, and living an active lifestyle.