4Life Celebrates Three New Gold International Diamonds
July 25, 2014
By Nicole Dunkley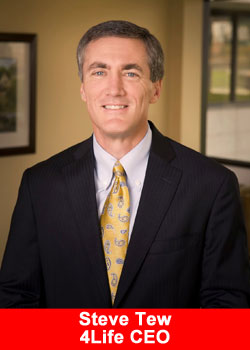 4Life executives recently announced the advancement of three new distributors to the rank of Gold International Diamond, the company's second highest rank.
These distributors include Choi Ki A from South Korea, Leo Gito Simbara Ujung & Desiree Hellene from Indonesia, and Park Mi Ae from South Korea.
Mrs. Choi was first introduced to 4Life products in 2010. She met Gold International Diamond Dr. Jase Khyeam in June 2012 at which time she began taking the products regularly.
Becoming a Gold International Diamond is a gift of faith. I am at last able to help others. Thanks to 4Life, I was able to enrich my life and turn my luck around. I am now motivated to support my downline as they work toward achieving their greatest desires, she shared.
Leo and Desiree initially read about 4Life Transfer Factor online. Gold International Diamond Ramos Sahala Sihombing helped them understand the products and the business opportunity.
This achievement is one of the greatest moments of my life. With 4Life, I can now inspire others to do what I have done and encourage them as they build their businesses, stated Leo.
Mrs. Park heard about 4Life from her husband and sponsor, International Diamond Eom Kwang Bok in March 2012. She liked the low start-up cost, unique products, and wonderful incentives like the Great Escape trip that 4Life offers.
I think 4Life provides the best way for people to achieve success because this company has the best products and compensation plan available, she remarked.
President and CEO Steve Tew: It is my pleasure to congratulate each of these distributors on their tremendous achievement.
They are superlative examples of the success that is possible when someone commits to hard work, helping others, and staying the course.
About 4Life
4Life's leading group of doctors, scientists, and researchers continue to advance immune system science with innovations in product formulation, production standards, delivery methods, and more. Today, people in more than 50 countries enjoy the immune system support of 4Life products.
4Life has offices on five continents to serve a global network of independent distributors through science, success, and service.