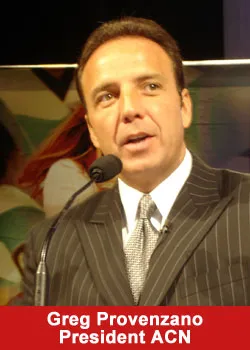 ACN Grows By More Than $100 Million In A Single Year
July 17, 2014
While working on its annual Global 100 list which recognizes the top 100 direct selling companies in the world, Direct Selling News, the direct selling industry's premier publication, discovered that ACN Inc., along with only a handful of other companies, grew by over $100 million in a single year.
In fact ACN grew by $118 million, going from $582 million in revenue in 2012 to $700 million in 2013 – making ACN the 20th largest direct selling company worldwide.
Direct Selling News explains that "very few companies in any industry ever achieve a growth of $100 million or more, much less in a single year," making this a rare achievement.
They further stated that, "Not only have they achieved and exceeded a mark that less than one-half of 1 percent ever reach, they have duplicated that effort in a one-year time frame!"
Direct Selling News also noted that ACN, along with the other companies who reached this milestone, share 5 practices that help the company to be successful:
1. Tremendous focus on our brand and product
2. Utilizing tools for our salesforce
3. Investing in customer acquisition
4. Emphasizing personal development in our culture
5. Focusing on developing strong leaders
Get more information, fact and figures about ACN, click here for the ACN overview.