Amway Sues Sony
July 30, 2014
By Tina Williams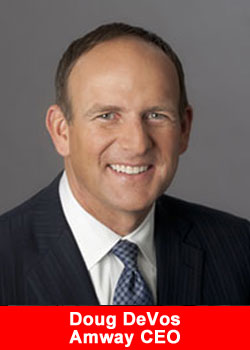 Amway is back in court over a dispute with record companies tied to a copyright infringement case settled 16 years ago.
The multi-level marketing giant is suing UMG Recordings Inc., Sony Music Entertainment and Warner Music Group Corp., for violating a 1998 settlement, which required them to provide notice of copyright infringement allegations by Amway distributors so the Ada-based company could investigate and stop them, reportsLaw360.
Instead music companies worked together to conceal the information for at least 18 months before ambushing Amway with numerous complaints, according to the suit filed by Amway's parent company, Alticor Corp., in April in Orlando, Fla.
Earlier this month, a federal judge in Orlando declined to throw out the case but narrowed the copyright-related suit, Alticor Inc. v. UMG Recordings Inc., according to Bloomberg.
Amway is pleased that the Court upheld our filing of the breach of contract claim and that the case will continue to move forward, the company said in a statement to MLive. We remain confident in our case and our efforts, including policies and training programs, to educate employees and distributors about the proper use of copyrighted materials."
In 1998, Amway agreed to pay $9 million to settle a lawsuit that alleges Amway and some of its top distributors used the songs — some from the Beatles and Michael Jackson — without permission and did not pay royalties to the artists.
Under the settlement, Amway, its distributors and the promotional videotapes' producers deny wrongdoing and agree to refrain from future infringement in its sales pitches.
At the time, Amway blamed the legal action on its distributors' ignorance about copyright matters.
The Amway distributors involved did not fully understand the somewhat complex licensing practices in the music industry, the company told the Grand Rapids Press in 1998. Many also relied upon the representations of a now-defunct video producer who assured many of them that the appropriate music copyright licenses were in place.