Arbonne Joins Council For Responsible Nutrition
July 29, 2014
By Tina Williams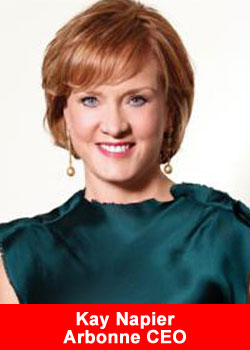 Arbonne Joins Council for Responsible Nutrition
Arbonne has become a member of the highly regarded Council for Responsible Nutrition (CRN). "We are proud to be a new member of the Council for Responsible Nutrition," said Michael D'Arminio, Arbonne Sr. VP and Chief Creative Officer. "Transparency and honesty are two important hallmarks of our product integrity.
Like the CRN, Arbonne is committed to best practices and manufacturing dietary supplements that meet the highest standards in quality and efficacy. So it made perfect sense for Arbonne to join the Council for Responsible Nutrition and to hold hands in the mission to responsibly develop, manufacture and distribute dietary supplements and nutritional ingredients."
About the CRN
The Council for Responsible Nutrition (CRN), founded in 1973, is a Washington, D.C.-based trade association representing 100+ dietary supplement manufacturers, ingredient suppliers, and companies providing services to those manufacturers and suppliers.
In addition to complying with a host of federal and state regulations governing dietary supplements in the areas of manufacturing, marketing, quality control and safety, our manufacturer and supplier members also agree to adhere to additional voluntary guidelines as well as to CRN's Code of Ethics.