Court Approves Quarterly Costs For Zeek Rewards
July 5, 2014
By Tina Williams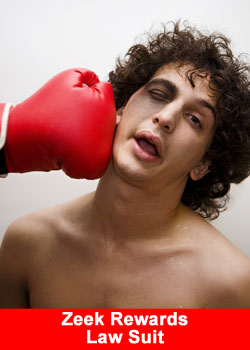 A United States District Court judge has approved the funds for the receiver handling the Zeek Rewards Ponzi scheme, according to a Monday filing.
Receiver Kenneth Bell and his firm McGuireWoods were awarded an allowance of $756,188.52 for the first quarter of 2014. The money is for fees and expenses by the receiver and his advisers, according to an order approved by Judge Graham C. Mullen.
Of the money, $151,237.70 will be held back pending further petition to and approval by the court. A total of $39,456.02 will cover recover reimbursement expenses, the order stated.
FTI Consulting also will receive $476,334 ($95,266.80 will be held back pending further petition to and approval by the court). The funds are for services rendered during the compensation period. FTI is the forensic accountant and database consultant utilized by Bell. FTI, Bell and his constituents at McGuire Woods make up the receiver team. They've been working since mid-August 2012 to recover money connected to Zeek Rewards.
Zeek was headquartered in Lexington under the parent entity of Rex Venture Group LLC. In other requests for funding from the court, Bell has said the investigation of an alleged fraud included about two million affiliates and one million investors throughout the world. The receiver and his team are entitled to reasonable compensation and expense reimbursement from the entire receivership estate, according to rules set out by the SEC.
Bell has stated in his last update on zeekrewardsreceivership.com that he filed a motion May 28 seeking permission to make an interim, partial distribution on allowed claims. He stated at that time that he expected the motion to be addressed by the court in June.