MonaVie's Beau Coplin Promoted To Vice President Of IT
July 13, 2014
By Tina Williams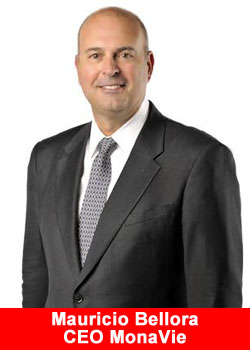 Direct selling company MonaVie today announces that Beau Coplin has been promoted to vice president of IT, and joins the company's executive management team.
As vice president of IT, Beau works directly with key markets and leaders to ensure MonaVie's systems meet the needs of its distributors worldwide. He also directs the company's global technology strategy and provides guidance relative to emerging technologies that will improve processes, increase efficiencies and provide high-quality solutions for MonaVie distributors and corporate users worldwide.
I have complete confidence in Beau in his new position as vice president of IT, as he has successfully filled many key roles for the company over the past six years, said CEO and President Mauricio Bellora. His business development experience, technical skills and natural ability to lead his team make him a welcome addition to the executive management team.
Beau has 20 years' experience in the Information Technology field within several industries. Since joining the MonaVie family in 2008, he has excelled in a variety of key roles, and was instrumental in setting up operations and IT infrastructure for MonaVie's international markets.
About MonaVie
Since 2005, MonaVie has developed premium products dedicated to promoting health and wellness worldwide. With distribution in 40 markets, MonaVie addresses four key areas necessary for optimal health–Nutrition, Weight, Energy, and Stress–with products made from the best and rarest ingredients on Earth. The products, in conjunction with MonaVie VIEW Antioxidant Scanner, empower people to live healthier, more meaningful lives. That greater meaning is revealed through our heartfelt commitment to doing good in the world and by helping children and families in need through the MORE Project. Start living A More Meaningful Life today and discover the true, life-changing power of MonaVie.