Organo Gold Launches BrewKups In USA And Canada
July 30, 2014
By Team Business For Home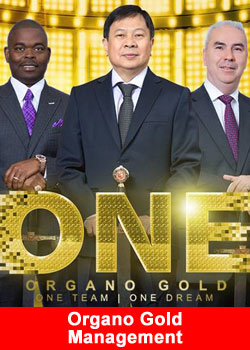 Organo Gold, the gourmet coffee company that caters to consumers active lifestyles, today announced its entry into the brewed coffee category with the launch of its single serve BrewKupTM, the first OG product endorsed by Greg Norman, Former World #1 golfer and global entrepreneur. Norman and his company, Great White Shark Enterprises, entered into a global partnership with Organo Gold in October 2013.
"Entering into the brewed coffee category is a natural step in Organo Gold's evolution," stated Bernardo Chua, Chief Executive Officer and Founder of Organo Gold. "As we continue to expand our global footprint and extend our brand reach, it's critical that our Distributors and customers have product options that are in keeping with OG's lifestyle commitment."
"The BrewKupTM addition to the Organo Gold product line is a natural fit with OG's global culture — offering choice, convenience and simplicity and I am excited to be a part of this new energy within Organo" added Greg Norman.
BrewKupTM is Organo Gold's single cup brewing system that is designed for use in most popular single-serve coffee makers. Organo Gold enters the market with two exclusive product collections infused with Ganoderma: Black Gold and Premium, which includes both Toasted Hazelnut and Chocolate Almond. The products are now available in the U.S. and Canada through the OG Independent Distributor network.
"The collaboration in developing BrewKups has been historic for Organo Gold – from Greg Norman through to the product development teams, our Distributors and customers, we have mastered the single-brew formula in a way that only Organo Gold can," stated Holton Buggs, Executive Vice President of Sales and Marketing.
Shane Morand, Co-Founder and Global Master Distributor added,
"The product line is impressive and an important step forward in helping Organo Gold to capture one percent of the global coffee market."
Founded in 2008, Organo Gold remains focused on its mission to bring the treasures of the earth to the people of the world through its Ganoderma-infused coffee and other products. OG meets this mission through the principles of the Napoleon Hill Foundation, of which the Company has a long-standing and exclusive collaboration. Organo Gold offers its suite of products through its Independent Distributor network and to consumers through its Coffee Connoisseur Club. In 2013, Organo Gold was named the 55th largest networking marketing company by Direct Selling News.
To learn more about Organo Gold or how to contact a Distributor in your area visit us at https://www.organogold.com .
About Organo Gold
Founded in 2008 with headquarters in Vancouver, British Columbia, Organo Gold is a global gourmet coffee company that sells Certified Organic Ganoderma lucidum through a variety of coffees, teas, nutraceuticals and personal care products. Organo Gold offers its suite of products through its Independent Distributor network and to consumers through its Coffee Connoisseur Club in the United States and Canada. The company currently operates in over 30 countries and is privately held. For more information about Organo Gold, visit our website at www.organogold.com.