Top Industry Leader, Lee Nguyen, Joins Vemma
July 19, 2014
By Tina Williams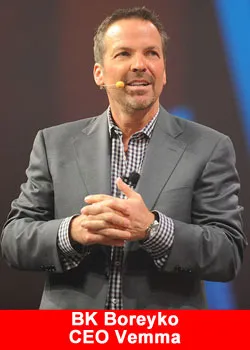 Vemma Nutrition Company is excited to welcome Lee Nguyen as the newest Affiliate to join the company.

Lee Nguyen previously owned a manufacturing and retailing business in South Florida. He joined the network marketing industry nine years ago. Previously, Nguyen earned a significant income with another company and now has decided to make Vemma his home.
I made great money with my traditional business and I loved what I was doing, but I didn't have a lot of time for my family," said Nguyen. "When I discovered network marketing and the power of residual income, I was blown away.
In his early years exploring the business, Lee learned from many successful leaders in the industry and was able to reach a pinnacle position in his previous company.
I am a big believer in the industry. It is truly a great opportunity for anyone who wants to get ahead. I have been blessed to reclaim my time freedom, and I am very grateful to be in a position today to inspire others to dream big and to empower them to realize their potential to change their life," he said.
The Vemma brands include the clinically studied Verve® healthy energy drink and Vemma Bod-e®, a weight loss line.Vemma recently increased sales from $117 million in 2012 to $221 million in 2013.
Founded in 2004, the company's mission is to help others by enhancing their well-being, and offering an income stream to people who introduce others to a product line and opportunity they believe in.
I like challenges and always push myself to succeed in everything I do. I'm excited at this point in my life knowing I'm onto bigger things," shared Nguyen. "With Vemma's products being sold all across the world in over 50 countries, I'm looking to build an empire of leaders and expand into the Asian markets.
"I knew Cesar Lopez from my old company and loved his work ethic," he continued. "I saw he teamed up with Alex Morton, Vemma's youngest million-dollar earner, and I knew they would eventually break records.* I wasn't going to sleep on the opportunity to have them both help me build an empire."

About Vemma
Founded in 2004 by BK Boreyko and his two sisters, Karen and Lauren, Vemma Nutrition Company enjoyed $100+ million growth last year as one of the premier industry leaders specializing in premium liquid nutrition. Every week, thousands of new customers experience the positive difference of the clinically studied Vemma Formula. The Vemma brands include the clinically studied Verve® healthy energy drink and Vemma Bod-e®, a weight loss line. Vemma is headquartered in Tempe, Arizona, and distributes its products through global network of Affiliates.