TriVita To Refund $3.5 Million In Product Claims Settlement
July 24, 2014
By Tina Williams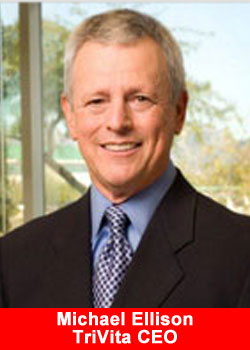 In its ongoing campaign to combat exaggerated health claims, the Federal Trade Commission (FTC) has reached a settlement with cactus juice marketer TriVita. The Arizona-based company agreed to refund consumers $3.5 million, settling FTC allegations that TriVita deceived consumers with unsupported claims about the health benefits of its Nopalea wellness drink.
Advertisements for Nopalea, which sold for up to $39.99 plus shipping and handling, billed the product as "Inflammation Relief without a Prescription." The company's frequently aired infomercials claimed the "prickly pear" fruit drink would treat a wide variety of other health conditions as well.
According to the FTC release, one featured TriVita's Chief Science Officer, Brazos Minshew, linking inflammation to allergies, Alzheimer's disease, heart disease and diabetes.
In an ad featuring celebrity endorser and former supermodel Cheryl Tiegs, the former Sports Illustrated model claims, "If you've suffered from inflammation or chronic pain for years, there's something that can help," the FTC release quotes.
The agency also charged TriVita with failing to disclose its connections to the individuals featured in a separate infomercial. The ad featured testimonials by satisfied customers who were in fact paid employees of the company.
"These kinds of unfounded claims are unacceptable, particularly when they impact consumers' health," Jessica Rich, Director of the FTC's Bureau of Consumer Protection, said in the agency's statement. "Advertisers who cannot back up their claims with competent and reliable scientific evidence are violating the law."
TriVita Executive Vice President of Legal Affairs Gene Henderson says the FTC did not accept the science TriVita provided to back its claims. "That was part of the 15 months that we went through our confidential investigation, and that was the reason we settled to say 'we will not make the statements that were listed in the complaint until we get further scientific studies,'" Henderson told Natural Products Insider.
The FTC says TriVita violated Sections 5 and 12 of the FTC Act by:
making unsupported claims that Nopalea significantly improves breathing and relieves sinus infections and other respiratory conditions, and provides significant relief from pain, swelling of the joints and muscles, and psoriasis and other skin conditions.
making false claims that the health benefits of Nopalea were proven by clinical studies.
failing to disclose that supposedly ordinary consumer endorsers were in fact TriVita sales people who received commissions for selling the defendants' products.