Wor(l)d's Power Clouds Expands To Japan
July 6, 2014
By Tina Williams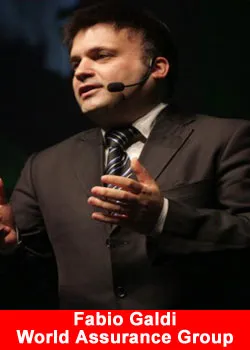 Today has been announced that the JETRO (Japan External Trade Organization) approved and welcomed Power Clouds in Japan.
The news has been reported by the prestigious Wall Street Journal:
World Assurance Group, Inc. (OTC Pink: WDAS) today announces that partner company, Power Clouds' Japanese subsidiary has been approved by the Japan External Trade Organization (JETRO). In addition, WDAS has booked another $300,000 in Q2'14 revenues arising from the license set-up fee for Power Cloud 13 and begins fundraising for Power Cloud 14.
JETRO is a Japanese government funded agency, created by the Japanese Minister of Economy, Trade and Industry. Following a rigorous screening process, JETRO has approved and welcomes Power Clouds and supports its innovative business model based on the concept of participation through Power Unit ownership.
The production of electrical energy from Japanese Power Clouds is particularly welcomed as it avoids polluting greenhouse gases derived from the use of the traditional sources of combustibles that are increasingly and more widely used in Japan due to the shutdown of the nuclear plants following the 2011 Great Eastern Earthquake.
Mr Federico Micheli, CEO, Power Clouds Japan C.K., says "We are thankful for the tangible advice and support we have received from JETRO and we look forward to making a positive and lasting impact on the Japanese environment and economy."
Following the completion of the fund raising phase of Power Cloud 13, WDAS has booked an additional $300,000 to WDAS Q2'14 revenues. As part of its technology and brand license agreement, WDAS receives 10% of the set-up costs once funding is completed and a further 3% of the ongoing revenues once these Power Clouds go into production.
Power Clouds has already started funding Power Cloud 14
Mr Fabio Galdi, Chief Executive Officer of WDAS says "I am delighted that the Power Clouds business model has been formally recognized internationally, following a intensive screening process by JETRO.
It is amazing that in the Power Clouds business model, participants can come together from anywhere in the world and create a real and viable alternative to nuclear power in Japan and globally.
We look forward to many more Power Clouds being deployed, delivering economic and environmental benefits worldwide."
About World Assurance Group
World Assurance Group, Inc. (WDAS) is a holding company operating through three wholly owned subsidiaries. WOR(l)D Global Group Inc., based in Miami, Florida is the group's research center. World Global Assets is an intellectual property licensing company based in Singapore. CellAd, based in Dublin, Ireland, operates in the global mobile advertising industry and has developed a revolutionary new cloud based advertising platform that delivers full screen advertisements every time a subscriber receives an inbound call or text message in return for a reward.