Xocai Updates Company Name To "XO Lifestyles Worldwide"
July 17, 2014
By Nicole Dunkley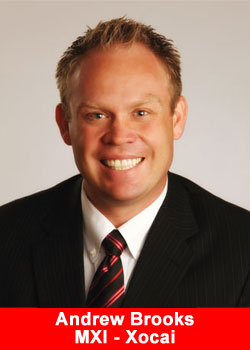 MXI Corp Founders (Jeanette Brooks, Marty Brooks and Andrew Brooks) recently announced that the Xocai will, starting immediately, be transforming to the more widely understandable name of, "Xo Lifestyles Worldwide."
The brand Xocai (of Healthy Chocolates) will continue to remain as our strong brand and only the name of the company will change.
The company continues to provide its trend setting and category creating cacao products and is excited for this new step forward.
"Although change sometimes is scary, I think we all realize with this particular update to our company name is the opposite of that; it is exciting and very, very, very positive.
This adjustment is only the start of the amazing updates and progressive steps we are going to be experiencing as a chocolate family this year and moving forward. Hang on and let's enjoy the ride!" – Andrew Brooks , COO
XO's top field leadership had this to say:
"This is an exciting update for all of our chocolate family and I feel like a kid in a candy store." – Jeremy Reynolds, Utah
"As an MLM veteran, these types of creative adjustments are completely game changing." – Derrick Winkel, California
"Progress Yields Results. XO me the way to more fun, financial freedom and liberty; I'm in!" – Adam Green, Utah
"Strategically speaking, these insightful changes open doors for all of our family." – Connie Hollstein, California
"This news demonstrates our company's willingness to adapt and make changes for the better." – Paul Engemann, Utah
"Flexibility is one the most important traits a company must have to be successful; everything changes." – Derek Lamb, Utah "This innovative update makes me feel more positive today than I've felt in years," – Darrell Eyre, Utah

About MXI Corp (XO Lifestyle Worldwide):
Established in 2005, Marketing Xocolate International Corporation (MXI-Corp) is the world leader in great tasting, healthy, dark, chocolate products. MXI Corp was founded upon the same solid foundation that the Brooks' family used to build their enormous Pure Delite Low Carb Chocolate company (circa 2000) which had retail sales in Wal-Mart, 7-Eleven, Rite-Aid and Walgreen's of over $300 million. All MXI products are focused on potent doses of delicious, antioxidant-rich Belgian cacao.
MXI-Corp believes that the high levels of natural antioxidants and Polyphenols that are found in its cacao can provide a viable solution to individual nutritional needs. The Xoçai™ (sho-sigh) line, which currently includes nine products, is manufactured utilizing a cold-press process, which preserves the nutritional values of the company's proprietary blends of vitamins and minerals.