Avon's Profits Fall 40%
August 2, 2014
By Tina Williams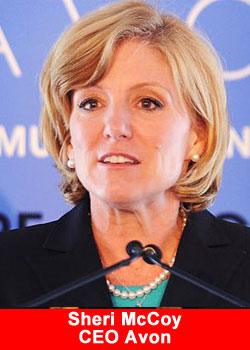 Avon Products Inc, a direct seller of beauty products, reported a 40 percent fall in quarterly profit as sales were hurt by increased competition in key markets such as Latin America and the United States.
Net income attributable to Avon tumbled to $19 million, or 4 cents per share, in the second quarter ended June 30, from $31.9 million, or 7 cents per share, a year earlier.
Revenue fell 13 percent to $2.19 billion, excluding the impact of currency fluctuations.
About Avon
Avon Products, Inc, known as Avon, is an American international manufacturer and direct selling company in beauty, household, and personal care categories. As of 2012, Avon had annual sales of $10.0 billion worldwide in 2013.
It is the fifth-largest beauty company and second largest direct selling enterprise in the world, with 6.4 million representatives. Avon Products is a multi-level marketing company. The company's CEO is Sherilyn S. McCoy, who was appointed to that position in April 2012. The former CEO, Andrea Jung, became the executive chairman of the board.