CVSL, Owner Of Agel And Other Network Marketing Companies, Moving To New York Stock Exchange
August 28, 2014
By Tina Williams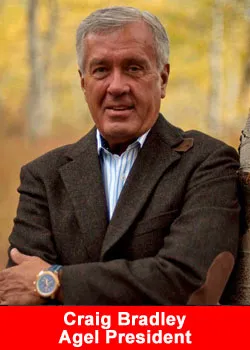 CVSL Inc. has received notification that it has been authorized for listing on the NYSE MKT, contingent upon CVSL being in compliance with all listing standards on the date it begins trading on the Exchange.
Listing on the NYSE MKT will represent a very significant milestone for CVSL. We are all delighted to receive this news.
I believe listing will expose CVSL to a much broader audience of institutional and retail investors and that it is a powerful indication of CVSL's growing success, said Mr. Rochon. We look forward to completing the process for the uplisting shortly.
About CVSL
CVSL is a growing group of micro-enterprise companies that connect social media networks into an ever-expanding virtual community of social commerce.
CVSL companies currently include The Longaberger Company, a 40-year old maker of hand-crafted baskets and other home decor items; Your Inspiration At Home, an award-winning maker of hand-crafted spices and other gourmet food items from around the world; Project Home (formerly conducting business under the name Tomboy Tools), a direct seller of tools designed for women as well as home security systems;
Agel Enterprises, a global seller of nutritional products in gel form as well as a skin care line sold under the Ageless brand, operating in 40 countries; Paperly, which offers a line of custom stationery and other personalized products; My Secret Kitchen, a U.K.-based seller of gourmet food products; and Uppercase Living, which offers an extensive line of customizable vinyl expressions for display on walls in the home.
In addition, CVSL and Golden Girls, a purchaser of gold and tradable jewelry, have signed a definitive purchase agreement, which is subject to customary closing conditions.