WorldVentures DreamTrips Voted "Europe's Top Travel Club" For 2014
August 4, 2014
By Nicole Dunkley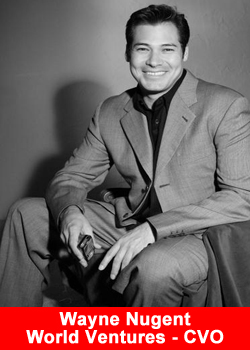 DreamTrips™ Vacation Club, one of the world's leading travel and vacation club membership organizations, was voted "Europe's Leading Travel Club" for 2014 as part of the World Travel Awards. The World Travel Awards Europe Gala Ceremony was held at Divani Appolon Palace & Thalasso in Athens, Greece on Saturday, August 2, with hundreds of hospitality industry leaders.
This award recognizes the commitment to excellence that DreamTrips has demonstrated in Europe within the last year. The award, voted on by travel and tourism professionals worldwide, recognized DreamTrips' outstanding service and product offerings. Nominees in other European region travel categories include W Hotels Worldwide, Ritz-Carlton, KLM – Royal Dutch Airlines and Royal Caribbean International.
"It's an honor to be named a leader in the European travel industry and to be selected for this award by our peers," WorldVentures Co-Founder and Chief Visionary Officer Wayne Nugent said.
"This outstanding accomplishment is a reflection of the high standards our entire team strives to maintain, especially our travel agency partner, Rovia, which aims to deliver excellence and unforgettable experiences to all of our members."
Since 1993, World Travel Awards (WTA) has acknowledged and celebrated excellence across all sectors of the global tourism industry. Last year, DreamTrips was also named "World's Leading Travel Club" at the 2013 WTA Grand Final. The Europe Gala Ceremony is the second stop on the annual Grand Tour which visited Dubai earlier this year, and will include stops in Nigeria, Ecuador, India and Anguilla, before arriving in Morocco for the Grand Final in November.
About World Travel Awards
The World Travel Awards was launched in 1993 to acknowledge and recognize excellence in the global travel and tourism industry. Now celebrating its 21st anniversary, it is regarded as the highest achievement a travel product or service could hope to receive.
About WorldVentures:
WorldVentures is the leading international direct seller of vacation club memberships. WorldVentures is on a mission to help people achieve more fun, freedom and fulfillment in their lives, and to provide its members with premium vacations at reduced prices. WorldVentures combines the power of the Internet with the strength of the direct-selling industry to market its DreamTrips Memberships. WorldVentures is a privately held company based in Plano, Texas, with active Representatives and members in 26 countries.