DubLi To Be On Net Worth Commerce With Terry Bradshaw
August 20, 2014
By Tina Williams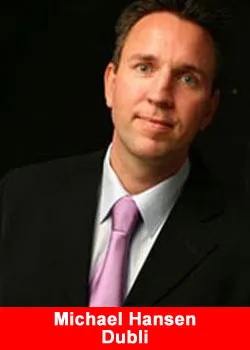 DubLi will be appearing on Net Worth Commerce with Terry Bradshaw on Fox Business News on Sunday, August 24, 2014. The show will air at 1:00 PM EDT, 12:00 PM CDT, 11:00 AM MDT, 10:00 AM PDT and will reach up to 80+ million households. Following the national airing on August 24, the show will run regionally on Fox Business News affiliates around the United States over the next few months.
DubLi will be featured in a segment focused on topics, trends and issues related to increasing revenue through innovative online marketing technology solutions as part of the show's "The Changing Face of Online Marketing" series.
The Net Worth Commerce TV show is a viewer favorite in the technology and finance fields, as well as with managers of all levels and entrepreneurs. It offers new and contemporary formats which keep viewers tuned in with topics ranging from innovative products and technologies to new software, and strategies which help businesses and industries grow, cut costs and improve overall business practices. It is a leader in informative and educational programming.
The program covers many topics in different fields such as technology, finance and business. It explores stories of interest to professionals and introduces the viewer to emerging technologies and companies paving the way with unique products and services. The show is headquartered in South Florida and films on location throughout the United States and Canada.