Empower Network Launches New Product
August 29, 2014
By Tina Williams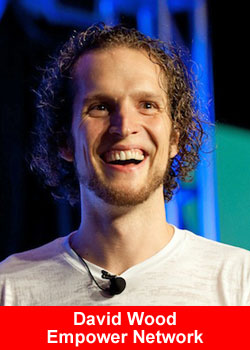 Empower Network launched its new Top Producer Formula with a live Web event from Denver with founder Dave Wood, CEO Jonathan Cronstedt and CMO Mars Burden.
The Top Producer Formula is a new training program designed to help affiliates and members figure out exactly what they are missing in their online businesses that might prevent them from making sustainable money. The Top Producer Formula assists Empower Network members with improving their businesses and becoming top producers.
We developed the Top Producer Formula based on our member feedback, said Cronstedt. We decided to launch this product before our next event to help build momentum and get our members and affiliates excited about Orlando.
In the Top Producer Formula, Wood shares the five core elements and his commandments for blogging. The 13 modules allow for easy training and access.
Empower Network's quarterly conference is Oct. 23-26 at the Hyatt Regency Orlando at 9801 International Dr.
The income examples Empower Network shares are extraordinary and are not intended to serve as a guarantee of income. Instead, they're designed to give consumers an idea of what's possible. Success in this business, as with anything, requires leadership, hard work and dedication. Since Empower Network wants to help consumers make informed decisions, it's gone above and beyond with its income disclosure document. To view the average earnings, please see Empower Network's Full Income Disclosure.
Empower Network offers web, marketing and leadership tools for individuals looking to build online businesses. With these tools, members don't have to deal with many of the everyday challenges that frustrate most business owners. Empower Network's main product is a blogging tool that helps its members use the Web to grow their businessesonline. The tools help give them full control of their businesses through the use of blogs, direct sales and online marketing.