Forbes Living Features MICHE Handbags And Accessories
August 29, 2014
By Tina Williams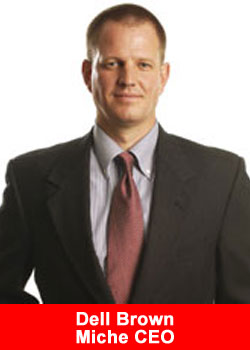 The producers of Forbes Living are excited to announce that MICHE handbags and accessories will be featured in an upcoming segment as part of their Luxury Living series.
The show is hosted by Forbes Riley, an award-winning TV host in the D2C industry, author, entrepreneur, mother and one of the nation's leading health and wellness experts.
Handbags are fundamental to every woman's wardrobe. In addition to being functional, they are a must-have accessory that completes her outfit and polishes her look.
MICHE creates a unique, trend-setting, high-quality, and convenient handbag with magnetic interchangeable exteriors.
These handbags are easily transformed into entirely new looks in just seconds, without needing to move contents from one purse to another and priced to expand your wardrobe. It's fashion at the speed of life™.
It all starts by selecting the Base Bag, which MICHE offers in Petite, Classic, Demi, and Prima sizes. Then, the Base Bag can be styled by adding interchangeable outer Shells. Shells come in a wide range of colors, prints, and textures, with new styles introduced seasonally. Shells can be changed in as little as 3 seconds.
The look is set with a range of choices in handles, straps, and hardware for a completely customized handbag. It's the ultimate in fashion and personal style.
In addition to interchangeable handbags, MICHE offers an ever-expanding line of women's accessories, including hip bags/clutches, wallets, and jewelry – many of which are also interchangeable.
Independent MICHE Representatives market the unique handbag concept and other accessories to stylish handbag lovers all across America and around the world. They sell to women through home parties, face-to-face interactions, and through their own MICHE websites.
MICHE brings 'fashion and opportunity at the speed of life' to moms, dads, grads and those who are looking at fashion products and also a business opportunity, said Jeff Cohen, EVP and CMO of MICHE.

Beyond owning a unique handbag, having a MICHE business means you earn income from home — selling on-trend handbags and jewelry according to your personal schedule. Forbes Living is a trusted program and Forbes is a well-received product and opportunity evaluator. We are delighted to appear on the program.
The Forbes Living television segment features fashionable, interchangeable handbags and accessories by MICHE.