Legal Shield Announces New $100k Ring Earners And Millionaire Club Members
August 20, 2014
By Tina Williams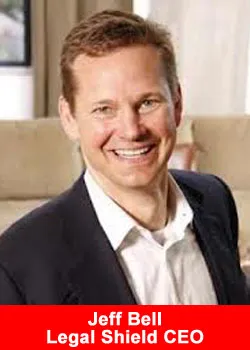 LegalShield's new CEO, Jeff Bell, announced Mike and Twila Sims of Owings Mills, Maryland as LegalShield's newest Millionaire Club Members, earning a lifetime amount of at least $1 million.
Mike & Twila are Directors and have achieved as high as the Silver Executive Director level. They are recipients of the $100K LegalShield Ring and the 2,000 Level of Memberships for the Production Achievement Award.
Dave & Bev Savula of Dawsonville, GA are Mike & Twila's upline Platinum Executive Directors.
LegalShield also recognized David Guidroz of Jackson, Alabama for earning the $100K Ring. To earn the $100k Ring and associate must earn between $100,000 and $249,000 in a 12 month rolling period. Earning the Ring has activated his opportunity to earn up to $30,000 in Rise to the Ring bonuses.
About LegalShield
LegalShield is one of the nation's leading providers of legal safeguards for individuals, families and small businesses. LegalShield also offers one of the industry's most affordable identity theft plans. Members receive identity theft protection for the entire family for the cost most competitors charge to cover a single individual.
LegalShield legal plans cover more than 1.4 million families and 3.7 million lives across North America. More than 34,000 companies offer the LegalShield plan to their employees as a voluntary benefit. For as low as$20 per month,
LegalShield members get access to attorneys who are experienced in the areas of law that most impact families and small businesses. Unlike other legal plans or do-it-yourself websites, LegalShield has dedicated law firms in 49 states and four provinces in Canada that members can call for help without having to worry about high hourly rates.
The attorneys at these firms have an average of 19 years of experience in such areas as family matters, estate planning, financial and business issues, consumer protection, tax, real estate, benefits disputes and auto/driving issues. In 2013 alone, LegalShield firms received more than 1.8 million calls from members.