Mannatech launches New Social Sharing Platform
August 15, 2014
By Nicole Dunkley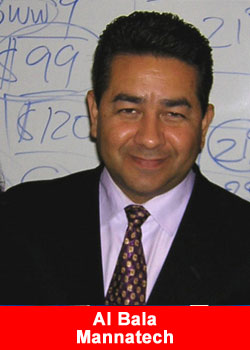 Mannatech®, Incorporated , the pioneer of nutritional glycobiology, and leading innovator of naturally-sourced supplements based on Real Food Technology® solutions, and creator of the M5MSM (Mission 5 MillionSM) social entrepreneurial movement, recently concluded its national training event, MannaQuest 2014, in Chicago, August 8-9, 2014.
Promoted as "the ultimate training weekend," MannaQuest features the company's top field leaders and provides a platform for Independent Associates to share best practices and recognize each other. Corporate leaders announced new support tools and initiatives that are designed to further strengthen the Mannatech brand and the company's rewards program for Independent Associates.
In particular, Mannatech launched MannaSocial, a new social sharing platform. The online platform enables Associates to easily share Mannatech content across multiple social media profiles. In addition, much of the training highlighted the company's Three Point Plan, which aims to simplify the steps Associates can take in gaining success quickly with the company. Some of the company's most successful champions of the plan from South Africa were hosted to share with the North American attendees.
"The training given at MannaQuest 2014 was some of the best I've seen in my 35 years in this industry," commented Al Bala, Mannatech President. "The energy was high – fueled by a clear commitment from both the company and its field leaders to focus on the key actions that make the biggest difference. From sharing our amazing products, to learning how to help people improve their lifestyle by sharing our products, to championing the fight against global malnutrition, our vision and purpose are clear. This event made that very obvious."
About Mannatech
Mannatech, Incorporated, develops high-quality health, weight and fitness, and skin care products that are based on the solid foundation of nutritional science and development standards. Mannatech is dedicated to its platform of Social Entrepreneurship based on the foundation of promoting, aiding and optimizing nutrition where it is needed most around the world. Mannatech's proprietary products are available through independent sales Associates around the globe including the United States, United Kingdom, Canada, South Africa, Australia, New Zealand, Austria, Denmark, Germany, Norway, Sweden, the Netherlands, Japan, Taiwan, Singapore, Estonia, Finland, the Republic of Ireland, Czech Republic, the Republic of Korea, Mexico, Hong Kong and Namibia. For more information, visit Mannatech.com.