MonaVie Pays Out 500th Week And Over $1.4B In Commissions
August 2, 2014
By Tina Williams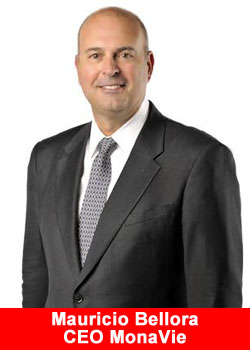 This week marks a significant milestone for direct selling company MonaVie, who completes its 500th week of paying commissions to its independent distributor sales force. Commissions paid since the company was founded in January 2005 total $1,405,954,677.06.
MonaVie distributors can be found in 39 countries throughout the world. The company pays commissions in 18 different currencies, including: AUD, EUR, BRL, CAD, HKD, HUF, ILS, JPY, MYR, MXN, NZD, PLN, USD, SGD, KRW, TWD, THB and GBP.
MonaVie is proud to help its global distributor sales force achieve A More Meaningful Life through its healthful products and associated opportunity to earn a part- or full-time income. The company has produced 155 millionaires, which averages out to about 15 millionaires per year. MonaVie is set to celebrate its 10-year anniversary this January.
About MonaVie
Since 2005, MonaVie has developed premium products dedicated to promoting health and wellness worldwide. With distribution in 39 markets, MonaVie addresses four key areas necessary for optimal health—Nutrition, Weight, Energy, and Stress—with products made from the best and rarest ingredients on Earth.
The products, in conjunction with MonaVie VIEW Antioxidant Scanner, empower people to live healthier, more meaningful lives. That greater meaning is revealed through our heartfelt commitment to doing good in the world and by helping children and families in need through the MORE Project. Start living A More Meaningful Life today and discover the true, life-changing power of MonaVie.