Reliv 6.2% Decrease In Q2 – 2014 To $14.5 Million
August 1, 2014
By Nicole Dunkley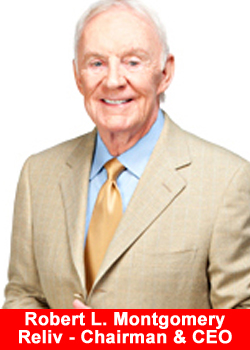 Reliv International, Inc. (NASDAQ: RELV), a maker of nutritional supplements that promote optimal health, today reported its financial results for the second quarter of 2014.
Net sales for the quarter were $14.5 million, a 6.2 percent decrease from the second quarter last year. Net U.S. sales totaled $10.8 million, down from second-quarter 2013 net sales of $11.8 million. Net sales outside of the United States increased 1.8 percent in the second quarter of 2014 compared to the prior-year quarter, buoyed by a sales increase of 14.5 percent in Europe.
The net loss for the second quarter of 2014 was $289,000 or $0.02 per diluted share, compared to a net loss of $214,000 or $0.02 per diluted share in the 2013 second quarter. The loss from operations for the second quarter of 2014 was $475,000 compared to a loss of $222,000 in the same quarter of 2013.
Net sales in Europe increased to $2.24 million in the second quarter of 2014 compared to $1.96 million in the prior-year second quarter. Europe continues to lead all markets in growth, said Robert L. Montgomery, chairman and chief executive officer of Reliv. The second quarter of 2014 marked Reliv Europe's 19th consecutive quarter of increased net sales when compared to the prior-year quarter. Sales in Reliv Europe made up 15.5% of total Reliv sales in the second quarter. We anticipate continued growth and are taking steps to build on this momentum.
In the United States, Reliv lowered the sales volume needed to qualify for higher distributor profit levels as a promotion in the fall of 2013 and made those reduced qualification levels permanent starting in 2014, said Montgomery.
We believe in the long term that this change will make the Reliv business opportunity more accessible to new people and facilitate distributor advancement. In the short term, the change has not yet increased the number of new distributors to make up for the reduced volume qualification requirements. We have developed strategies and are actively pursuing others to expand our distributor base.
One of these strategies is the LunaRich® Super Pack, launched at the end of the first quarter of this year. The Super Pack leverages both our new qualification level structure and our exclusive rights to LunaRich technology to create an efficient new way for distributors to quickly move product,
Montgomery said. The Super Pack includes a four-month supply of our two most popular products, Reliv Now® and LunaRich X™, and offers an immediate 25% discount on the retail price of the Super Pack for those who sign up as distributors. Ordering additional Super Packs provides additional discount incentives. We believe the Super Pack provides a clear focus for current distributors and simplifies getting people started with Reliv.
Reliv introduced a new online business success training program for distributors on May 31. The training program walks distributors through every step in the business-building process, from identifying prospects to getting new distributors started, Montgomery said.
Short videos featuring Reliv's top leaders provide instruction and direct viewers to Reliv's most popular sales tools. Our new webinar series, launched in July, complements the business training with monthly updates on the latest promotions, events and other Reliv news.
The training program and webinar series represent a new level of online engagement for distributors and a new means for Reliv to communicate and install sales initiatives. We believe this will lead to increased business activity in the months to come.
Our strategic initiative to upgrade web-based technology continues, with a focus on enhancing our distributors' online presence and facilitating new online sales opportunities. This will be a key step of a series of technology upgrades we believe will help fuel sales growth in the months and years ahead, Montgomery said.
Net sales for the first six months of 2014 were $28.9 million, which represents a 15.6 percent decrease from the same period in 2013. Reliv's international net sales increased 1.2 percent in the first half of 2014 compared with the first half of last year. In the United States, net sales declined 20.2 percent.
Reliv reported a net loss of $440,000, or $0.03 per diluted share in the first six months of 2014, compared to net loss of $19,000 or $0.00 per diluted share in the same period of 2013.
Reliv's total distributor count was 50,700 as of June 30, 2014 — a decrease of 5.0 percent from the same date in 2013 — of which 6,920 are Master Affiliate level and above, an increase of 17.1 percent. Master Affiliate is the level at which distributors are eligible to earn generation royalties.
Reliv had cash and cash equivalents of $4.93 million as of June 30, 2014. This amount compares to $6.66 million as of December 31, 2013 and $4.26 million as of this date last year.
About Reliv International, Inc.
Reliv International, Inc., based in Chesterfield, Missouri, produces nutritional supplements that promote optimal nutrition along with premium skincare products. Reliv supplements address essential nutrition, weight loss, athletic performance, digestive health, women's health, anti-aging and healthy energy. The company sells its products through an international network marketing system of independent distributors in 15 countries. Learn more about Reliv at www.reliv.com, or on Facebook, Twitter or YouTube.