Thirty-One Gifts' Yearly Report: 8 Million Customers, 1 Million Parties, and $740 Million In Sales
August 27, 2014
By Tina Williams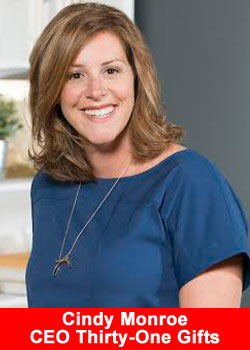 Thirty-One Gifts hosted 15,000 + of its sales force at an arena this week and celebrated a huge year.
One of the company's senior staff, Anthony McIntosh, reported that, in the past year, Thirty-One Gifts sales consultants hosted 1 million parties, served 8 million customers and reported $740 million in sales.
They also introduced 12 new products for their fall line. Part of their products and success in finances is also their push to do good;
The emphasis on doing good in addition to doing well financially was much in evidence during the opening session. One sales consultant, Lynn Pfost of Kentucky, said she had been led to become part of Thirty-One after her son was diagnosed with leukemia and she was able to stay at a Ronald McDonald House that had been sponsored by Thirty-One during his treatment.
Thirty-One Gifts joins the list of large, power house network marketing companies and leads as one of the top home-party companies. They have now expanded their conferences as they plan on hosting two conferences in the U.S. next year and one in Canada.
About Thirty-One Gifts
Thirty-One Gifts was founded over 10 years ago with a simple goal of helping women by giving them an opportunity to own their own business.
Through God's strength, we've built a family of individuals who feel women deserve to treat themselves and those around them to something special. That mission is at the center of everything we do as a company. – Cindy Monroe,CEO