Trévo Corporate Team Partakes In Tour De Cure
August 28, 2014
By Nicole Dunkley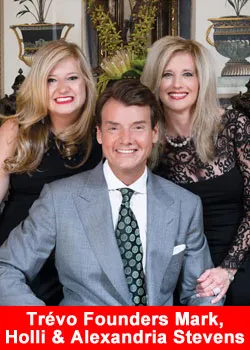 Trévo Corporate team has formed, raised funds and practiced relentlessly for the upcoming Temecula Tour de Cure. Tour de Cure is more than just a cycling event. It's a life-changing event. A day full of fun and excitement where riders of all levels join forces in the fight to stop diabetes and raise critical funds for diabetes research, education and advocacy in support of the association.
The Trévo team rides because they are proud to do their part to stop diabetes. They decided to team up to change the future and make a positive impact in the lives of those who are affected by diabetes. They are committed to ride and raise money in this inspirational event not only because 26 million people in the United States have diabetes, but because they personally know some of them and want to do something about it.
By making a donation or joining Trévo Corporate's team, you will be helping the American Diabetes Association provide community-based education programs, protect the rights of people with diabetes and fund critical research for a cure.
Trévo Corporate is determined to reach their team goal, one rider at a time. They have raised $1,139 USD toward their $1,500 USD goal.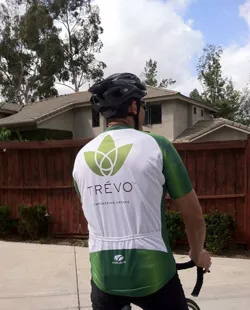 The following are some of the donors towards Trévo Corporate's team:
Cole Family
Amy Flynn
Anthony Scozzari
Lil' Bite Of Texas Candy Co.
Ruby Styler
Steve & Virginia White
Thomas J. Taylor Construction, Inc.
Trevo Presidential Elite Team/T. Mullins
Trina Mullins and Family
Trévo Corporate
The new event on September 14 will start and finish at picturesque South Coast Winery, known for its transcendent setting and award-winning wines. The half metric century (approximately 28 miles) route will wind through pastoral SoCal wine country, passing 24 vineyards and fragrant citrus groves along the way. You won't want to miss this unique experience to ride with other passionate cyclists with the same goal, to stop diabetes!
You can donate here!
ABOUT TRÉVO
Trévo's Founders are Mark and Holli Stevens who have a proven track record of over 16 years as owners of a successful network marketing company. Mark and Holli have also been on the "other side of the table" as independent representatives, building organizations with tens of thousands of members. This dynamic duo also possess nearly four decades of combined business ownership expertise.
Trévo's proprietary blend of over 174 premium nutraceuticals, including maqui and acai berries, mangosteen, amalaki fruit, gotu kola, ashwagandha and a cornucopia of other fabulous nutraceuticals. In fact, Trévo has developed the only nutritional supplement in the world to combine and harness the power of such a remarkable array of vitamins, minerals, "supergreens," antioxidant-packed fruits and vegetables, coral calcium, and herbs from around the globe.
Based in Oklahoma, Trévo LLC is powered by a global network of many thousands of energetic and excited Life and Health Coaches.