Vemma Partners With Acclaimed Peak Performance Coach Rex Crain
August 12, 2014
By Tina Williams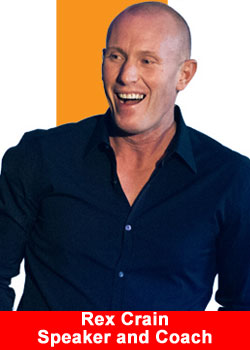 Vemma announced that they will be continuing their strong commitment to the training and personal development of their Affiliates with a new, live online training program featuring acclaimed speaker, writer, and peak performance coach, Rex Crain. They shared the news on their blog this week:
Rex has served as a peak performance coach, speaker and consultant to Fortune 500 companies, professional athletes, Olympians, entertainment executives and celebrities, in addition to people from all walks of life.
Beginning August 14, join Rex Crain every Thursday at 5 p.m. PDT on Vemma.com for the new U Power training call! Experience personal development training sessions designed to help you transform into the person and business leader you want to be.
You'll get inspired, get the tips you need to succeed and discover new, results-oriented activities and business strategies to take you to the next level so you can achieve your full potential. Rex Crain made his Vemma debut at the Miami Verve Leadership Academy and his passionate 50-minute keynote power talk rocked the thousands in attendance, as well as those watching the stream at home.
The weekly 10-15 minute training will be streamed live and is completely free for all Vemma Affiliates. Special guests will appear on the trainings such as a client that Rex has been working with who has experienced success, or a Vemma Affiliate that has realized success through Rex's coaching.