Dale And Vanessa Munger – Five Star National Marketing Director's At Nerium International
September 17, 2014
By Nicole Dunkley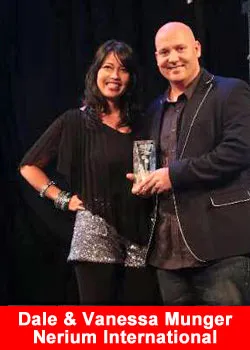 Introverted and shy for most of his life, Dale Munger first came out of his shell when he became a real estate appraiser, and later as a 10-year veteran of direct selling.
He learned how to connect with people on golf courses and at neighborhood barbeques. "I was the shyest person and to think of being in front of an entire room nearly turned me off of the direct selling industry," Munger says. But he has found growing comfortable in front of an audience boils down to differentiating selling and sharing. "Once you believe in something, you're no longer selling. You are sharing your belief and people see that," Munger says.
Today's consumer doesn't want to be sold, but she still likes to buy. So Munger and his Nerium International business partner wife, Vanessa, go out into the world looking to share their story for the sake of helping others. "We want to connect with as many people as we can," he says. Working with his wife is an added perk, so too is the travel and getting to show their two boys all sorts of places.
It wasn't that long ago that the Mungers were themselves praying for solutions to financial struggles. A once lucrative business was failing. They had to scrape together rent. Milk became nearly unaffordable and their son was diagnosed with juvenile diabetes—an immense blow for the uninsured family.
In the nearly three years since they joined Nerium International, the Mungers have recounted their story to thousands hoping to help empower others to bring about the changes they seek in their own lives. "You've got to start somewhere," Dale Munger says. You've got to have that driver."
And for he and Vanessa, Nerium Founder and CEO Jeff Olson put it as succinctly as possible. "He told me to go home and tell my kid I was going to quit on him, every time I didn't go out and share the opportunity with someone. I was unstoppable from that point on. I wasn't coming home to my boys and telling them that." After all, the Munger's driver was the health and wellbeing of their family.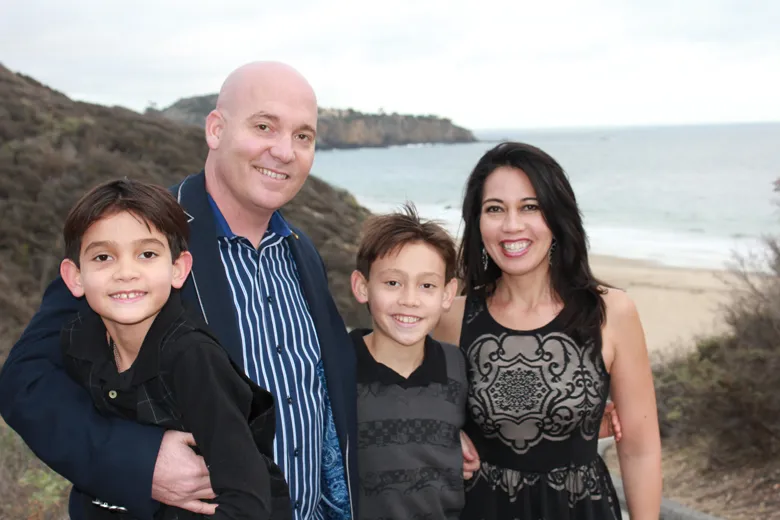 You can contact Dale and Vanessa at [email protected]
Nerium International, LLC, based in Addison, Texas, launched in the U.S. in 2011 breaking multiple industry growth records by marketing scientifically validated skincare products that generate age-defying results. Expert relationship marketers Mark Smith and Tammy Smith have been a powerful recruiting team since Nerium's inception.
Decades of direct selling savvy in teambuilding and sales combined with Nerium's break-through patented skincare formulations and systematic business growth have allowed Mark and Tammy to become the #1 income earners in Nerium International. The Smith's agree that what attracts incredible people to Nerium is the fact that the company focuses on personal development, living a life of contribution and building a culture with class.
About Nerium International:
Nerium International™, LLC, headquartered in Addison, Texas, is a relationship marketing company that markets breakthrough products validated by science. Since its August 2011 launch in the US, Nerium has reached record-breaking sales and earned industry accolades while building millions of consumer fans along the way.
Led by an executive team with more than 200 years of collective industry experience, Nerium International is committed to developing and distributing skincare products that are rooted in real science, produce real results, and improve consumers' lives.