DSA Responds To Avon Withdrawal, Speculation From Politico
September 17, 2014
By Tina Williams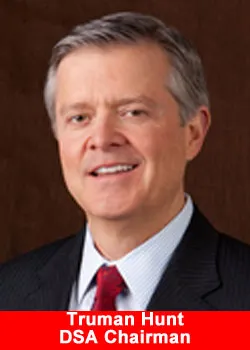 Politico has speculated that the reason for Avon withdrawing from the DSA is due to the Herbalife/Ackman battle:
The cosmetics company Avon has withdrawn from the Direct Selling Association trade group, making some thinly veiled, indirect references to the Herbalife fight unfolding in Washington, D.C., and beyond.
"We believe the association's agenda in the U.S. is overly focused on the issues of a few specific brands rather than industry-wide challenges," the company said in a letter to other members explaining its departure. "We believe that the U.S. DSA Code of Ethics requires updating to better reflect the current state of the industry in the U.S. … As the U.S. DSA is currently operating, we do not believe that either of these issues will be addressed."
The nutritional supplements company Herbalife has been embroiled in a fight with hedge funder and billionaire William Ackman over the company's business practices. Ackman and his firmPershing Square Capital have made a massive short bet that Herbalife will fail — and have been working regulators to investigate the company's business practices.
The DSA — of which Herbalife is a major member — has recently embarked on a major public affairs and PR campaign in support of the direct-selling industry. That push happened to coincide with Herbalife's regulatory and public affairs troubles.
This month, the association held its largest fly-in ever — bringing hundreds of members of the industry to Capitol Hill to talk up the industry's business model. Avon's departure is a rebuke to the association's focus on defending Herbalife — and a thinly veiled shot at Herbalife's business practices. Ackman and others contend that it is operating as a pyramid scheme — not a direct-selling company. Herbalife vigorously denies this and defends its business model as legitimate.
We are disappointed by Avon's decision to terminate its membership in DSA. It has been the policy of our association throughout its 104-year history to work with every member company to protect, promote and police the entire direct-selling industry," the DSA said in a statement. "DSA and Avon agree that direct selling helps people build better lives. Our association is far better-equipped to address the challenges and opportunities of our industry when all of our member companies stand together. We remain committed to the highest level of marketplace ethics and consumer protection and wish Avon well as it charts its future course in the United States.