Network Marketing 16 out of 100 Top Beauty Companies
September 2, 2014
By Tina Williams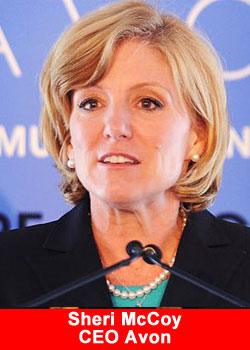 Women's Wear Daily posted their top 100 in a recent article (shared below) and network marketing companies mark 15 of the top 100.
The big keep getting bigger. One look at Beauty's Top 100, our annual ranking of the world's biggest beauty companies, and the strength of the key players is plain to see. In all, 2013 beauty revenues amounted to $204.61 billion, up 1.9 percent year-on-year.
French beauty giant L'Oréal alone generated nearly 15 percent of total sales made by all the cosmetics manufacturers, widening the gap with second-rankedUnilever by a massive $9.19 billion, versus the $8.18 billion in the prior year. Unilever also gained substantially on number three, Procter & Gamble, while fourth-placed Estée Lauder Cos. passed the $10 billion revenue mark for the first time.
But the news isn't just about the status quo getting stronger. This year's ranking is peppered with new players, too, including Allergan, the pharmaceutical firm best known as the maker of Botox that strengthened its skin-care muscle with the December 2012 acquisition of SkinMedica. The move came in a year during which many beauty companies are more aggressively pursuing dermatological products; Unilever's Dove and Elizabeth Arden were among firms recently introducing derm-inspired lines, for instance. Another newcomer to the ranking is Burberry, which in less than a year captured the 91st spot after taking its beauty operations in house last year.
M&A activity picked up again during 2013, but acquisitions were of relatively small firms so just one company—The Colomer Group—disappeared from this year's ranking, snapped up by Revlon.
For most in the Top 100, 2013 was positive, with 77 companies posting increased revenues, 18 reporting declines and three remaining flat. Growth rates were often higher in local currencies than in dollars, and stronger domestic consumption boosted many U.S. firms' gains. Those trading in yen tended to move down several notches in this year's Top 100, due to currency exchange against the dollar, although Japanese firms generally noted improved domestic consumer sentiment.
OUR METHODOLOGY: The WWD Beauty Inc Top 100 ranks the world's largest beauty manufacturers. Firms are arranged by their beauty sales for the 2013calendar year. For those companies whose fiscal year did not run from Jan. 1, 2013 to Dec. 31, 2013, estimates were calculated. All sales figures were either obtained from the companies or generated with the help of industry sources.
For this list, "beauty" includes fragrance, makeup, skin care, body care, sun care,hair care, deodorant, plus cellulite and shaving products. It does not take into account bar soaps, razors, toothpastes, food and diet foods, medicines, vitamins or detergents. The revenues only include sales of beauty products each firm manufactures and do not include business from private-label lines or products distributed for other companies. Information in the subsidiaries and main brands section reflects each company's holdings in 2013. Year-on-year percentage changes are in reported terms, not on a like-for-like or constant-currency basis. Non-U.S.-based firms' sales are converted into dollars according to the 2013 average yearly exchange rate.*
*Currency conversions: Sales figures in non-U.S. currencies were converted to the dollar using the following 2013 average exchange rates from Oanda.com:
€1 = $1.3281; ¥1 = $0.0102; £1 = $1.5632; 1 KRW = $0.0009; 1 Ruble = $0.0314; R$1 = 0.4651; CNY 1 = $0.1615, and 1 Rupee = $0.0172.
6. AVON PRODUCTS
15. MARY KAY
17. AMOREPACIFIC CORP.
18. NATURA COSMÉTICOS
19. ALTICOR (AMWAY)
21. BELCORP
22. ORIFLAME COSMETICS
24. POLA ORBIS HOLDINGS
26. LG HOUSEHOLD & HEALTH CARE
31. NU SKIN ENTERPRISES
46. JAFRA COSMETICS INTERNATIONAL
49. TUPPERWARE BRANDS CORP.
55. ARBONNE (NATURAL PRODUCTS GRP)
62. NOEVIR HOLDINGS CO.
88. FABERLIC
99. HERBALIFE