Paying out MLM Commissions Worldwide – i-Payout A Solution for Companies
September 22, 2014
By Team Business For Home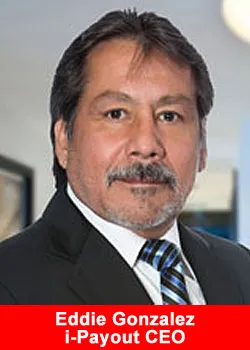 A major challenge for many (starting) MLM companies is to pay out commissions to distributors all over the world.
If you are looking for a solution, we have noticed I-Payout is a leading provider with customers such as WorldVentures, Evolv, iLA, Regeneca, Empower Network, Talk Fusion, and Xyngular.
The company has offices in the USA (Florida), the UK (London) and Cental America (Panama) and has a partnership with Kevin Thompson – the MLM attorney:
i-payout™ President, Eddie Gonzalez, commented, "we are constantly striving to improve the services we provide our clients and to enhance our reliability with vendors and banks. As an industry leader, we are in an advantageous position to provide guidance for our clients to remain compliant with constantly evolving MLM and DSA regulations. We are therefore pleased to welcome Kevin to support these efforts."
International Payout Systems, Inc. (i-payout) is a leading provider of global payment solutions for multi-level marketing companies, direct sales associations, unions, and the legal industry. Established in 2007 and US based, i-payout has a long-standing reputation as a trusted and respected partner providing consistent service and flexibility.
There are no start-up costs and a payment solution can be live and fully operational within 24-72 hours
A CEO commented that, "i-payout had the expertise, the global banking relationships and the desire to customize the system to meet our global needs.
"While the financial institutions could supply a banking relationship in each country, they were unable to supply the coordinated network that we needed. i-payout had the systems to deliver payments to all of our distributors through the same banks that we interviewed while providing that single interface to our systems to coordinate and oversee banking for the company."
Established in 2007, the company's platform and services make it possible for organizations and their members to make and receive payments anywhere in the world at any time, via multiple options, with ease and convenience. i-payout™ has focused expertise and capabilities to address the specific needs of business verticals, including Multi-Level Marketing, Direct Selling Associations, unions, and the legal industry.