Trévo CEO To Travel To Ghana
September 4, 2014
By Nicole Dunkley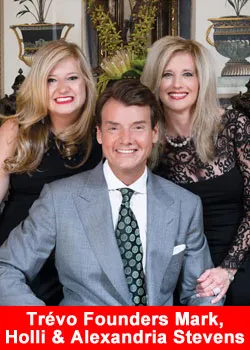 Trévo President and CEO, Mark Stevens, will be continuing the final portion of his current West Africa tour in Ghana September 6-10 after spending time in Côte d'Ivoire with the Trévo team. Over two years Trévo Ghana has expanded to three offices located around the country and continues to grow and impress the entire Trévo family.
Stevens and Ghana Country Director, Benjamin Odiko, will be presenting "Creating Your Explosive Team." This will be the first time Trévo Ghana Life and Health Coaches and potential Trévo distributors will be able to hear this presentation and only the second time Stevens has conducted this training, the first being in Nigeria only a few months ago.
Participants will learn the key leadership characteristics that will empower team building and take leaders to the next level of success. They will hear testimonies from leaders who have used the characteristics to create explosive residual income and have created a lasting legacy that will empower others for years to come.
Current Life and Health Coaches benefit greatly from bringing people to see Stevens present because it shows them firsthand what Trévo is all about. Stevens is a highly motivational and a well-versed individual who has the fabulous ability to help show people what their true potential could be.
Stevens and Odiko will be presenting Monday, September 8 in Accra, Tuesday, September 9 in Kumasi and Wednesday, September 10 in Tamale. For more information on locations and times, visit www.trevocorporate.com.
From left to right: Benjamin Odiko, Ghana Life and Health Coach and Mark Stevens.
ABOUT TRÉVO
Trévo's Founders are Mark and Holli Stevens who have a proven track record of over 16 years as owners of a successful network marketing company. Mark and Holli have also been on the "other side of the table" as independent representatives, building organizations with tens of thousands of members. This dynamic duo also possess nearly four decades of combined business ownership expertise.
Trévo's proprietary blend of over 174 premium nutraceuticals, including maqui and acai berries, mangosteen, amalaki fruit, gotu kola, ashwagandha and a cornucopia of other fabulous nutraceuticals. In fact, Trévo has developed the only nutritional supplement in the world to combine and harness the power of such a remarkable array of vitamins, minerals, "supergreens," antioxidant-packed fruits and vegetables, coral calcium, and herbs from around the globe.
Based in Oklahoma, Trévo LLC is powered by a global network of many thousands of energetic and excited Life and Health Coaches.