Trévo Set To Enter Japanese Market
September 18, 2014
By Nicole Dunkley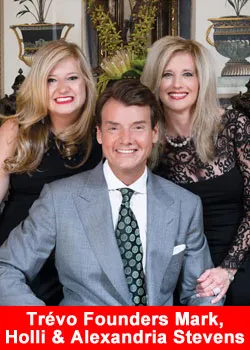 Trévo LLC, one of the world's fastest growing multi-level marketing companies, is excited to announce that it is on the cusp of a history-making entrance into Japan.
Long known for its people's passion for nutrition and the abundant health benefits of natural, plant-based nutrients, Japan is considered a prime market for high-quality, proven-effective vegetarian nutritional supplements. In fact, according to recent research, nutritional supplements consistently register positive growth in the Japanese market, particularly liquid products offering anti-aging benefits.
With a population of over 127 million people, Trévo's nutrient-dense formula of over 174 antioxidant-rich, whole-health nutrients masterfully blended into an extremely bioavailable product with a deliciously light flavor presents an immediate potential for unprecedented sales in this massive Japanese market.
For more information about Trévo's unparalleled product and global opportunity, please visit www.trevocorporate.com.
ABOUT TRÉVO
Trévo's Founders are Mark and Holli Stevens who have a proven track record of over 16 years as owners of a successful network marketing company. Mark and Holli have also been on the "other side of the table" as independent representatives, building organizations with tens of thousands of members. This dynamic duo also possess nearly four decades of combined business ownership expertise.
Trévo's proprietary blend of over 174 premium nutraceuticals, including maqui and acai berries, mangosteen, amalaki fruit, gotu kola, ashwagandha and a cornucopia of other fabulous nutraceuticals. In fact, Trévo has developed the only nutritional supplement in the world to combine and harness the power of such a remarkable array of vitamins, minerals, "supergreens," antioxidant-packed fruits and vegetables, coral calcium, and herbs from around the globe.
Based in Oklahoma, Trévo LLC is powered by a global network of many thousands of energetic and excited Life and Health Coaches.