Up And Coming Home Party Companies To Keep An Eye On
September 9, 2014
By Tina Williams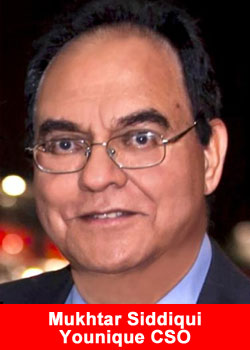 Home party companies continue to dominate the direct-selling industry and recently a few newer, rather unheard of companies, have truly been dominating the home party market. Although, Avon, Pampered Chef, Origami Owl, Mary Kay, and Thirty-One remain in the top five over-all, there are a few companies you may want to keep an eye on. According to homepartyrankings.com their 6 month trend has been on a steady upward climb and account for a large chunk of the business.
1. Lulu Avenue, a jewelry company, has had over 105% growth in the last 6 months and has had growth in the last 9 out of 12 months.
2. Jamberry Nails, a one-of-a-kind nail applique company, has had continued growth for quite some time. Growing rapidly and steadily but has remained under the radar. They're in #2 over the last 6 months with 74% growth.
3. Younique, a cosmetic company that's leading with the fiber lash product, has had tremendous growth, not only in home parties – but in income earners and team growth. Their 6 month history puts them in at third with 68%
4. Jewelry in Candles, a candle company that hides pieces of costume jewelry in their candles, has had a 30% growth in the last 6 months.
5. Ava Anderson Non Toxic is a non-toxic cosmetic company with a 27% growth over the last 6 months
6. VIVIANE is skin care company with an 18% growth in the last 6 months and over 70% in the last 12.
7. Although Steeped Tea is going against giants like Organo Gold, they are truly holding their own at 15% growth over the last 6 months and 73% overall since their start 8 months ago. Their difference is that they offer loose leaf teas, a new tea trend that has had rapid growth in the general coffee and tea market.
8. Barefoot Books' only real competition in the direct-selling industry is USBorne books, which has been around quite some time. Their growth over 6 months has been at 13%
9. Mon Ami Gourmet, a candle company, has had a 8% growth in the last 6 months.
10. Sara Coventry, a jewelry company, has had 4% growth in the last 6 months.
Jewelry companies and cosmetic companies make up the majority of the rapidly growing home party companies and with the holiday season coming up, they're expected to see a jump in sales. Althought many of these companies are unhead of by the direct-selling industry, they're certainly ones to keep an eye on and not to discount.
Many of these companies are US based only at this time, but several of them have forecasts to expand internationally within the next 12 months.
*Quivex Media provided data to homepartyrankings.com