Youngevity`s Green Coffee Division Inks $2 Million Dollars in New Contracts
September 23, 2014
By Nicole Dunkley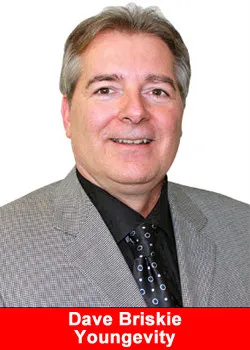 Youngevity International, Inc., a global direct marketer of nutritional and lifestyle products and vertically integrated producer of gourmet coffees for the commercial, retail and direct sales channels, announced today that the Green Coffee Sales Division of its wholly owned subsidiary, CLR Roasters, has procured several new contracts for its strictly shade grown, high grown, certified organic, Arabica Green Coffee, which are expected to generate $2 million dollars in gross revenue for the company's recently launched, Green Coffee distribution business.
CLR Roasters recently acquired its own plantation in Nicaragua, gaining access to 900-acres of a prime coffee growing region of Central America that is Rainforest Alliance Certified™ and Fair Trade Certified™. Additionally, it acquired an 18-acre green coffee processing plant in Matagalpa, Nicaragua. CLR Roasters is utilizing and leveraging these assets to launch its Green Coffee distribution business. These latest contracts are in place to begin generating revenue in October of this year.
"We are very enthusiastic about the significant success we have experienced with the revenue being generated from our newly launched Green Coffee sales division," said Ernesto Aguila, President of CLR Roasters. "Our coffee sales are already exceeding our expectations and we anticipate maintaining the impressive revenue growth that we delivered in the second quarter."
"We are extremely pleased with the strategic investments that we have made to grow our Green Coffee business," added Dave Briskie, CFO of Youngevity. "The revenue generation potential for our newly launched Green Coffee sales division is expected to surpass CLR's total revenue contribution for 2013. This is a tremendous growth rate and the Green Coffee industry is just beginning to learn about our high-quality Green Coffees coming out of Nicaragua and CLR Roasters' field to cup capabilities. We believe CLR's shade grown, high grown, certified organic, Green Coffee will continue to gain wider acceptance as large industry consumers seek sources for quality, certified organic, Arabica Green Coffee from Central America."
About Youngevity International, Inc.
Youngevity International Inc., is a fast-growing, innovative, multi-dimensional company that offers a wide range of consumer products and services, primarily through person-to-person selling relationships that comprise a network of networks. The Company also is a vertically-integrated producer of the finest coffees for the commercial, retail and direct sales channels, and has launched a new Green Coffee sales division to leverage its recently acquired coffee plantation and Green Coffee processing plant in Nicaragua. The Company was formed after the merger of Youngevity Essential Life Sciences and Javalution Coffee Company in the summer of 2011, and changed its name to Youngevity International Inc. from AL International, Inc. in July 2013.
About CLR Roasters
CLR Roasters was established in 2001 and is a wholly owned subsidiary of Youngevity International. CLR Roasters produces coffees under its own boutique brands as well as manufactures a variety of private labels through various tiers of distribution. Industries served include grocery, retail, wholesalers, hospitality, cruise lines, wellness facilities, office coffee services, and convenience store distributors. It also produces a unique line of coffees with intended health benefits under the JavaFit® brand.