Zeek Rewards Receiver May Spread To Canada
September 10, 2014
By Tina Williams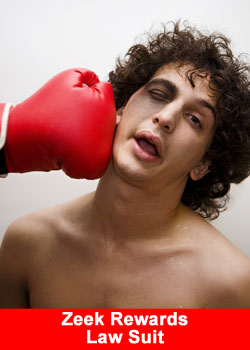 The receiver of defunct ZeekRewards.com is going international in his quest to retrieve "net winnings" from participants in the Ponzi scheme, according to the Winston-Salem Journal.
Kenneth Bell said in a legal filing Thursday he is requesting permission to pursue at least 23 Canadian residents who received a combined $2.91 million. The range of net winnings was $50,863 to $376,808 among the listed participants.
Bell defines net winners are those who had a net gain of at least $1,000 from the scheme.
In August 2012, the U.S. Securities and Exchange Commission accused Rex Venture Group LLC, Zeekler andZeekRewards.com, all of Lexington, and Paul Burks, their principal owner, of raising $850 million through unregistered securities. The companies were shut down and their assets frozen.
The companies raised the money from at least 2.2 million customers, including more than 230,000 in the United States and 47,000 in North Carolina. Bell said net winners received more than $283 million combined.
The filing comes about five weeks after Bell made good on his promise to identify U.S. net winners. He listed about 9,400 individuals in a 217-page legal filing available at www.zeekrewardsreceivership.com. The list contained 15 individuals from Forsyth County, 105 from the Triad and Northwest North Carolina, and 390 statewide.
He said those net winners received combined more than $283 million.
As far as pursuing net winnings from other international participants, Bell said he "is evaluating the most efficient means of pursuing these individuals that will generate the greatest possible return for the receivership estate."
Bell had recovered $336.3 million in assets as of June 30, the latest available total. He has $324.1 million in available assets after paying administrative and other costs.
Bell expects to begin Sept. 30 the first round of distributions to victims of the scheme. He has said he would pay an amount "equal to 40 percent of each reconciled claim using the rising-tide method of calculation already approved by the court."
A rising-tide distribution is used by courts as a method to pay recovered assets to defrauded investors. The method serves to distribute money in a way that leaves as many investors as possible with the same percentage recovery of their total investment. Victims are being notified by email about the status of their claims.
Bell has obtained $3.98 million of a disputed $13 million from financial institution NxPay, as well as $1 million of a dispute $5.8 million from Preferred Merchants.