Zija International Launches In Indonesia, Appoints Indonesia General Manager
September 10, 2014
By Nicole Dunkley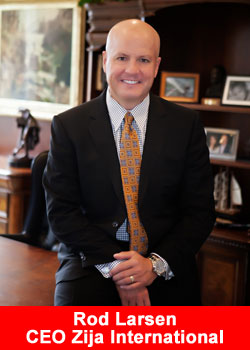 Zija International recently opened in Indonesia as part of its aggressive Southeast Asia expansion strategy. The company will begin by offering products from its Moringa-based GenM skin care line, with plans to introduce more products over the next few months.
Zija Indonesia joins other nearby countries where the company is already thriving, including Thailand, Malaysia, the Philippines, Singapore and Vietnam.
The company has chosen Agus Darmanto to serve as General Manager over Zija Indonesia. Mr. Darmanto has been a network marketing leader in Indonesia for nearly a quarter of a century. His educational experience includes receiving a Bachelor of Science degree in Mathematics.
Agus has served in new market development positions at several successful international companies including Avon Cosmetics, where he was involved in opening branches in eight cities around Indonesia. He has the experience and drive to create successful and steady growth for Zija International in Indonesia.
About Zija International
Zija International located in Lehi, Utah, develops natural, earth-friendly health, wellness, nutrition and fitness products. Zija currently operates in 50+ countries worldwide through its global family of Independent Distributors.
Although the company has been in business for only a few short years, it has experienced impressive growth year after year and been recognized as one of the fastest-growing and top-revenue companies by Inc. Magazine, Direct Selling News, Utah Business Magazine, and Utah Valley Magazine, to name a few.
Zija International was founded by Ken Brailsford and is led by President and CEO Rodney Larsen. The company's focus is on helping its Distributors, customers and employees live "Life Unlimited" through financial freedom, personal development, improved health and nutrition, and living an active lifestyle.