Award Winning Drink Company Looking For MLM Home
October 28, 2014
By Tina Williams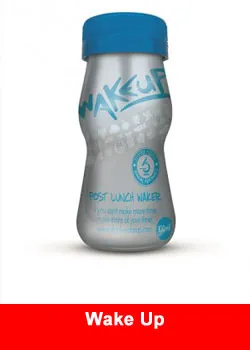 The WakeUp Post-lunch Waker® drink was announced the winner of the SupplySide West CPG Editors' Choice Awards 2014 in the Energy Drink category.
Unlike other energy drinks, WakeUp Post-lunch Waker is a patented, safe and clinically tested beverage formulation with no added caffeine, chemicals or any stimulants that can impact heart rate or blood pressure. WakeUp drink is not a typical energy drink; rather it opens a revolutionary new product category, scientifically proven to overcome fatigue after lunchtime (known as Post-Lunch Dip Syndrome) embedded in everyone's biological clock.
The out-of-the box thinking displayed by the companies on the short list in each category made selecting just one winner a challenge for our editorial team, said Heather Granato, vice president, content, in Informa's Health & Nutrition Network.

We're excited to celebrate their innovation and market vision as CPG industry leaders.
After we won the 'Best Functional Drink' award last year in Europe, we consider the CPG Editors' Choice Award to be our 'admission ticket' to the US beverage market, says Eli Faraggi, CEO of Inno-Bev and founder of WakeUp post-lunch waker.
Consumer awareness of an inner biological clock, and growing recognition of Post-Lunch Dip Syndrome as part of it, has increased dramatically, especially in fast-paced economies. WakeUp is uniquely positioned to address this rapidly growing tiredness crisis.
WakeUp is now actively seeking to partner in the U.S. with leading retail, Internet and MLM nutritional beverage brands. We believe our innovative, scientifically-supported approach will revolutionize the American energy category, adds Faraggi. We should remember that children who grew up on caffeine energy drinks are now in their late 30s and still struggle to keep pace with the demands of home and work, all while maintaining an active, healthy life.