DSA Endorses 13 Candidates In House And Senate For Support In Direct Selling
October 20, 2014
By Tina Williams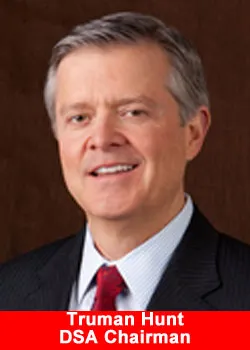 Direct Selling Association (DSA) today announced that it has endorsed 13 congressional candidates in recognition of their commitment to direct selling and the entrepreneurialism and opportunity it creates for millions of Americans.
The endorsements, appearing in newspaper ads across the country, support the following incumbents:
U.S. Rep. Marsha Blackburn (R-Tenn.)
U.S. Rep. Tony Cardenas (D-Calif.)
U.S. Rep. Steven Horsford (D-Nev.)
U.S. Rep. Eddie Bernice Johnson (D-Texas)
U.S. Rep. Gregory Meeks (D-N.Y.)
U.S. Rep. Reid Ribble (R-Wisc.)
U.S. Rep. Juan Vargas (D-Calif.)
U.S. Rep. Marc Veasey (D-Texas)
U.S. Rep. Tim Walberg (R-Mich.)
U.S. Rep. Ted Yoho (R-Fla.)
DSA is also supporting, with similar ads, U.S. Senate candidate Joni Ernst (R-Iowa) and congressional challengers Mia Love (R-Utah) and Alex Mooney (R-W.Va.). A representative ad from DSA's national campaign is available here.
"We want elected officials to understand that economic opportunity comes in many shapes and sizes," said Joseph Mariano, President of DSA. "The candidates we're supporting this election cycle stand with direct sellers. That's why we're standing with them."
Direct selling – which involves the sale of products and services person-to-person, through home parties or online through distributor websites – provides independent consultants personal flexibility, the opportunity to own their own businesses and the chance to achieve a variety of personal and professional goals. In 2013, U.S. direct sales were nearly $32 billion with nearly 17 million direct sellers nationwide.
The campaign was paid for by Direct Selling Empowers Americans. More information is available at www.dsa.org/dsea.
ABOUT DIRECT SELLING ASSOCIATION
DSA is the national trade association of the leading firms that manufacture and distribute goods and services sold directly to consumers. Among its more than 240 active and pending members are companies selling both via a party-plan method and in the traditional person-to-person style. In 2013, U.S. direct sales were more than $32 billion with nearly 17 million direct sellers nationwide. The vast majority are independent business people—micro-entrepreneurs—whose purpose is to sell the product/service of the company they voluntarily choose to represent. Approximately 90 percent of direct sellers operate their businesses part-time. For more information on direct selling, DSA and its Code of Ethics, please visit DSA's website, www.dsa.org.