DSA Says They Will Address Avon's Concerns
October 3, 2014
By Tina Williams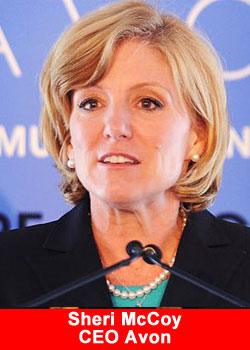 The $32 billion direct-selling industry has gotten criticized for years by everyone from consumer activists to Wall Street tycoons. Now it's getting heat from within.
Avon Products (AVP), one of the best known multi-level marketers (MLMs), stunned the industry earlier this month when it resigned from the Direct Selling Association, a trade association that it helped found. Avon's stated reason for leaving the organization is that its ethics standards are not stringent enough.
The standards, which the DSA has argued are so strict that many multi-level marketers are unwilling to join, don't strike the right balance between recruiting new salespeople and developing a viable business, according to Jennifer Vargas, a company spokeswoman.
We think the code of ethics needs to be stronger, Vargas said in an interview with CBS MoneyWatch.
Unlike other multi-level marketers (MLMs), Avon doesn't require its 6 million independent sales representatives to purchase excess inventory from one another and places limits on the amount of profits they can earn from recruiting other members. Avon only allows representatives to profit from the sales of three generations of their organization, meaning people who are recruited by the independent businessperson.
We do not promise commissions on infinite sales, writes Cheryl Heinonen, the company's chief communications officer, in an open letter to other multi-level marketers that was released last month. Rather, we primarily promote and incentivize representatives based on their sales to customers.
Avon's decision came as a surprise to the DSA, whose other high-profile members include Herbalife (HLF), a seller of nutritional supplements, and The Pampered Chef, a provider of high-end cooking equipment owned by Warren Buffett's Berkshire Hathaway (BRK.A).
Heinonen hadn't raised her concerns with DSA chairman Thomas Hunt nor with others connected with the trade group, according to Direct Selling News, a trade publication that described Avon's move as unfortunate.
[T]he company has succeeded in, at least momentarily, keeping the focus on external factors as detractors look for pockets of weakness or dissent within the direct-selling community. And that is a disservice to everyone involved, including the thousands of Avon representatives the company says it wants to protect,Direct Selling News said.
For its part, Avon rejects this characterization and says it is motivated by a desire to protect its salespeople and make consumers feel good about doing business with the company.
Even though Avon is no longer a DSA member, the association is reviewing the company's concerns and plans to address them, said DSA spokesman Paul Skowronek.
We are going to actively look at their concerns, he said, adding that the association regretted that Avon had resigned.
Critics of MLMs have long argued that the industry is more interested in recruiting new salespeople than in earning a profit from selling products to customers. They also argue that many people who try to start their own business through these firms fail.
Hedge fund tycoon Bill Ackman has raised these arguments in his battle with Herbalife, which he has called a Ponzi scheme. Herbalife has repeatedly denied Ackman's charges. The Federal Trade Commission has launched an investigation of Herbalife. Ackman has taken a $1 billion short position in the company, meaning that he will profit if the share price falls.
A spokeswoman for Herbalife had no immediate comment for this story. Pampered Chef didn't immediately respond to an email.
Shares of Avon have plunged more than 30 percent this year amid disappointing results and concerns about its long-term growth prospects. CEO Sheri McCoy, who joined the company in 2012 from Johnson & Johnson (JNJ), has been trying to turn around Avon's performance by getting its representatives to sell more products and by attracting and retaining more of them.
Avon's dispute with the DSA isn't a sign that the company is considering ditching its direct-sales business model, according to Vargas.
We feel good about being a direct sales organization, she said, adding that the company hasn't ruled out rejoining the DSA if its concerns are met.
Reported by CBS