Morinda Set To Open First Store-Front In U.S.
October 7, 2014
By Tina Williams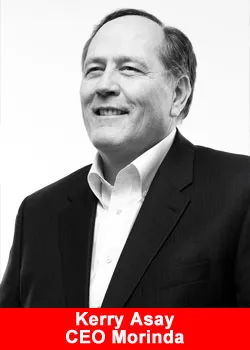 The Making A Difference (M.A.D.) Team, one of the network marketing industry's most forward-thinking and fastest-growing business groups, plans to open its first storefront networking and health awareness facility in the United States.
The facility, located in one of Wilmington, Delaware's most popular retail and office areas, features two distinct spaces. The first, the M.A.D. Team Headquarters, allows members to teach and train entrepreneurs how to use cutting-edge business strategies to create their dream lifestyle. The second, the M.A.D. Team Store, provides an experiential environment where individuals can learn how to proactively improve their health.
Visitors can experience a variety of activities at the new location. Individuals can attend business-development presentations, participate in leadership trainings and attend various networking events. Additionally, visitors can receive complimentary AGE (advanced glycation end-product) health readings and sample Morinda's newest AGE-fighting products.
We are so excited to have a facility where individuals can come and learn how to improve their health in a proactive way, said M.A.D. Team CEO and co-founder, Valencia Pamphile. The science of AGEs gives us information that can help us live younger, longer and sharing this education in our new facility is so rewarding. I love what we are doing!
The opening of The M.A.D. Team's store and headquarters is yet another accomplishment for one of the industry's top network marketing groups. Since Pamphile and fellow co-founder and president Art Lee started the M.A.D. Team with Morinda in 2006, the group has grown to tens of thousands of successful members around the country and has created millions of dollars of income for its entrepreneurs.
Furthermore, The M.A.D. Team's structured, teamwork-oriented entrepreneurial system has been duplicated and utilized by some of the top direct-selling companies and network marketers around the world.
The opening of the M.A.D. Team's office is a testament that the entrepreneurial spirit is alive and well in the United States, said Shon Whitney, Morinda's Vice President of Marketing and Sales. It also further solidifies The M.A.D. Team's place as a leader in our industry. This group is an absolute stalwart and its passion to help others achieve entrepreneurial success is unparalleled.
While the M.A.D. Team's training and business headquarters are currently open and operational, the group will officially open the doors to its store November 15 as part of an elaborate grand-opening celebration.
About The M.A.D. Team
The Making A Difference Team (M.A.D.) Team) is a network of successful entrepreneurs and health advocates who are deeply invested in helping motivated individuals achieve their financial and wellness goals. Since 2006, its mission has been to disrupt the status quo of traditional network marketing to offer an innovative, revolutionary approach to building wealth through a structured system and teamwork-oriented environment.
About Morinda
Founded in 1996, Morinda is a global, research-driven company with a mission to use the power of nature to help people live healthier, longer lives. Cutting-edge technology and extensive research have allowed Morinda to develop an innovative TruAge product line, as well as other natural wellness products that reflect its passion to help people live younger, longer. Morinda is headquartered in Provo, Utah, and has a presence in more than 70 countries worldwide.