Trévo's Global Expansion Continues Into Kenya
October 17, 2014
By Nicole Dunkley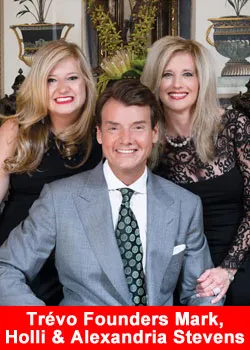 Since its inception in 2010, U.S.-based Trévo has seen an explosion of growth and excitement in countries around the globe.
From the United States to Dubai, India, Nigeria, South Africa, Thailand and more, Trévo is taking its vision and passion for empowered living to people in every area of the world.
The latest country to join the worldwide "Trévolution" is Kenya. Says Trévo's Country Director for Kenya Emma Bisi Okaro, "The growing interest in Trévo here in Kenya is amazing and expectations are building on a daily basis as we rapidly approach our official launch date. Kenyans are familiar with network marketing, so they have quickly grasped the unique and highly lucrative financial benefits of Trévo's compensation plan.
People are already becoming quite passionate about Trévo Kenya, and I believe it is just a matter of time until this amazing company takes over Kenya's entire MLM industry."
Teamed with its generous compensation plan is a one-of-a-kind nutritional product that is receiving remarkably powerful testimonies from people all around the globe.
Together, they form a "one-two" punch that is driving Trévo's growth and popularity to new countries daily.
Trévo Kenya Contact Information
Trévo Kenya Ltd.
Top Plaza
Third Floor, Unit 01
Kindaruma Road (end of Kamburu Drive, off Ngong Road)
Nairobi, Kenya
Country Director: Emma Bisi Okaro
Email: [email protected]
For information regarding the official Kenya launch or to learn more about Trévo, contact its international headquarters at 877.942.3255 or visit trevocorporate.com.
ABOUT TRÉVO
Trévo's Founders are Mark and Holli Stevens who have a proven track record of over 16 years as owners of a successful network marketing company. Mark and Holli have also been on the "other side of the table" as independent representatives, building organizations with tens of thousands of members. This dynamic duo also possess nearly four decades of combined business ownership expertise.
Trévo's proprietary blend of over 174 premium nutraceuticals, including maqui and acai berries, mangosteen, amalaki fruit, gotu kola, ashwagandha and a cornucopia of other fabulous nutraceuticals. In fact, Trévo has developed the only nutritional supplement in the world to combine and harness the power of such a remarkable array of vitamins, minerals, "supergreens," antioxidant-packed fruits and vegetables, coral calcium, and herbs from around the globe.