Vemma Expands Product Line In Canada
October 14, 2014
By Tina Williams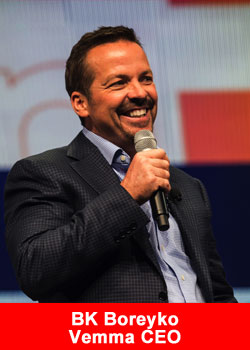 Vemma® Bod•e Thirst transforms water into a flavourful, healthy hydration beverage. It is an ideal solution to help you increase your water intake.
Activated with 475 mL or more of cold, purified water, this non-carbonated 3-oz concentrate helps hydrate your body's 88.75 trillion cells for optimal performance before, during and after exercise by replenishing electrolytes and protein building amino acids lost from physical activity.
Bod•e Thirst provides supplementation support from the clinically studied Vemma Formula. Bod•e Thirst is intended for individuals who are seeking a healthier alternative to high-calorie and sugar-laden sports drinks to help hydrate their bodies and replenish nutrients. Electrolytes are minerals that support proper hydration. They create electrically-charged particles (ions) in fluids inside the body.
These ions carry the electrical energy necessary for many functions, including nerve impulse transmission and muscle contractions. Because your body requires an adequate supply of these important nutrients, we have included an ultra-hydrating blend of electrolytes, including calcium, magnesium, sodium and potassium in our Bod•e Thirst product for optimal performance.
Additionally, Bod•e Thirst is an ideal solution to support success on the Bod•e Transformation Plan.
† Low in calories, sugars and carbs, its great tasting flavour helps keep hunger at bay by encouraging those who are not in the habit of drinking water to increase their daily water intake to naturally giving a feeling of fullness.