4Life Announces Philippines Office Expansion
November 13, 2014
By Nicole Dunkley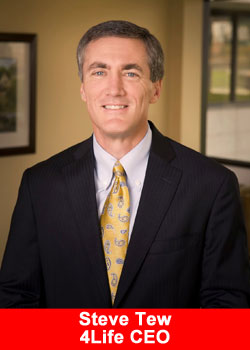 4Life Philippines recently held a ribbon-cutting for the expansion of its Manila office. The new business center and training space is located on the 16th floor of the office's current building. More than 1,000 attendees gathered at the San Miguel Properties Centre in Mandaluyong City for the event.
The occasion included a ribbon-cutting ceremony, executive remarks by Vice President, International Steve Apple and 4Life Philippines General Manager Eileen Tan-Dario, and the product launch of Fibre System Plus™.
Top distributor leaders in attendance included Gold International Diamond Manuel Koh and numerous International Diamonds.
4Life opened the Philippines in 2005. The new office space reflects the growth of independent distributor businesses throughout the country.
Eileen Tan: "4Life is committed to supporting distributors as they work to achieve their goals and realize their dreams. The success of our business builders is our executive team's primary responsibility and pride."
About 4Life
In 1998, 4Life Founders David and Bianca Lisonbee launched the company's flagship immune system support product, 4Life Transfer Factor. As the first network marketing company to do so, 4Life's leading group of doctors, scientists, and researchers continue to advance immune system science with innovations in product formulation, production standards, delivery methods, and more. Today, people in more than 50 countries enjoy the immune system support of 4Life products