Enes Olgun – Mega Holdings – 25 years Old, Hits $130,000 Per Month
November 19, 2014
By Team Business For Home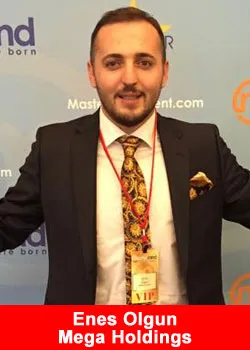 Enes Olgun, from Istanbul Turkey, Mega Holdings Top Earner and winner of the Top MLM Networker Poll 2014 has hit the $130,000 per month mark.
His team has a size of over 65,000+ members which Enes has build in 5 years. Ted Nuyten had the honor to interview Enes at the MLM Mastermind event in Orlando, Florida, USA.
Enes attended that generic MLM event which a group of 15 young Turkish leaders.
His current rank is Mega Star, which is the highest position all Independent Business Distributors in the company can achieve.
Enes, is this your first MLM Company?
Yes, this is the first MLM company I have ever worked with.
Before joining an MLM company, what economic activities did you engage in? Did you have a job?
I was a student and had never been engaged in any economic activity before. My family supported me financially.
What led you into direct selling?
Well, like most people, I had pre-conceived ideas about network marketing. I had heard of Amway before because my family was involved in it. So I was not interested to listen to any MLM company.
One day in 2008, a close friend called me and invited me to see him. He didn't mention a word about the business during the invitation. When we met, he introduced the business and explained the compensation plan. I was fascinated and decided to join.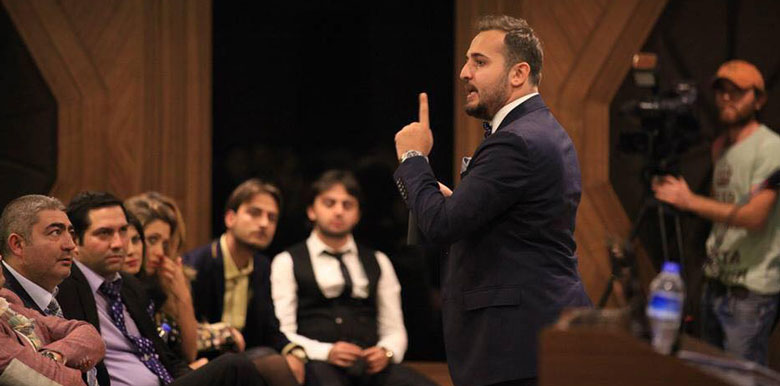 In your opinion, what is the greatest benefit you have enjoyed working in the industry?
At first, the only thing that attracted me to the business was earning money. That's the great thing about network marketing. Whatever may be the reason for joining, you will find a treasure! As you grow, you will soon realise how incredibly large the treasure is.
You basically enter an arena where you will learn a whole lot of very different but interesting things; from making money to social relations, proper way to communicate, investment and in our case technology, peace of mind, happiness, prosperity and leadership etc. Before, I had no idea about the wide range of subjects that I could expect to learn and know from a business about which I had little knowledge.
When they first introduce you to the business, you have no idea where and how you are going to begin. This is the iceberg. Once you have started, you begin to see the bigger picture: the challenges, the trainings, the uplines, the downlines, the sidelines, the products and the company. Everything that happens along the way is helping you to become a better person, and that's the beginning of your personal development.
I never thought about writing books before, but now I have 4 books to my credit. I am 25 and I have already travelled to more than 30 different countries around the world, with my own money! The system is a pleasant surprise. It's like you look for gold, but you find a diamond mine instead!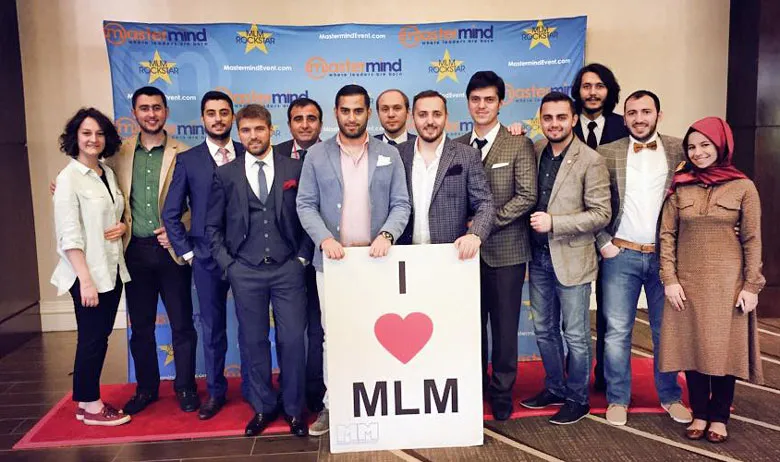 Who has influenced you the most?
Well, in our team there are powerful people with different capabilities and from different backgrounds. We learn a lot of things from all of them, but Dr. Hedi is the one who has influenced me the most. My mentor is Dr. Hedi. He inspires me and I have learned a lot from him. He empowers me. He taught me that nothing is impossible and that I could achieve anything I set my mind on.
How many people are in your down-line and how long did it take you to build it?
I have built a networking team of more than 65,000 people and my team is growing very fast by the day. I have built it in a span of 5 years with a lot of ups and downs and great (hard) days.
What awards and/or rewards have you received while working in direct selling?
I was given the following awards of achievement by Mega Holdings Management:
1. Mega Star Award – Top-most position in the ranking hierarchy. A Rolex Gold Watch & Certificate of Recognition. Fastest Achiever.
2. Mega Leader Award – Pewter Plaque & Certificate of Recognition. Fastest Achiever.
3. Top Leader Award – Pewter Plaque & Certificate of Recognition.
4. Top Elite Distributor Awards for 2011, 2012, 2013 and 2014.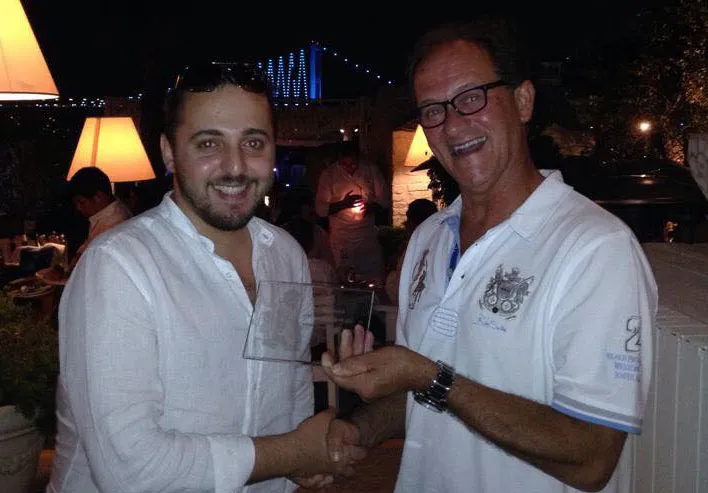 What has been your key motivating factor?
The love of my family and my dreams are my biggest motivating factors. They are like the light far away in a dark night that keeps pulling me towards it. You won't think about obstacles and problems; you just want to go there under any circumstances.
What is your current life style?
I come from a middle-class family, but definitely we were not rich. So everything that we wanted to buy or eat, the price and affordability became important considerations. Money was always an issue. Most people would understand what I am talking about.
If you are in the same shoes as I was, you have nothing to lose. Do something about it! The trip that you want to make, the restaurant you want to eat in, the clothes to buy, for all these basic things, money is needed.
Don't even mention buying a car because even if I had a car then, I couldn't even pay for the gasoline! Now, I own an Audi R8, a Maserati GranCabrio, a Jaguar XF and 2 more car i bought to my sister and father as a gift. I travel to wherever I want; I spend money as I wish. Even the amount of income tax that I pay to the government monthly is unimaginable as income for many other people. But above all, the peace of mind that I have now matters the most to me.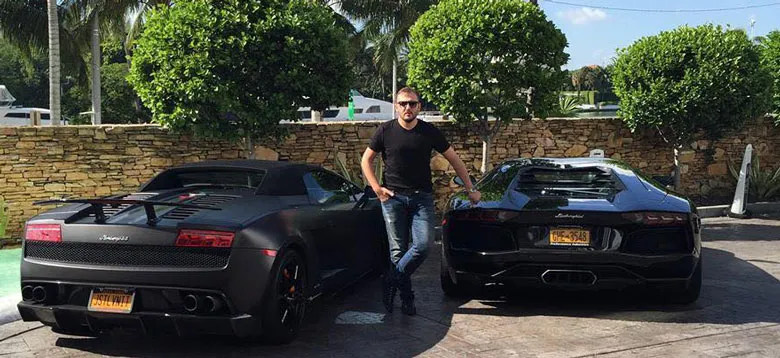 Which books do you read for motivation?
I read books to educate myself. When I learn new things I become motivated.
(1) 'Secrets of Millionaires Mind' by T.Harv Eker
(2) 'The Business School' by Robert Kiyosaki
(3) 'Who Stole the American Dream' by Burke Hedges
These three classic books motivate, empower and guide me in my quest for success and the achievement of my life dreams.
Now that you have achieved success, what are your plans for the future?
Success is dynamic. It is a journey. We have started the journey and we are enjoying it. In this journey, our goal is to make a big success in Europe and the USA. We have already built a great infrastructure for Europe; we will do it for the USA soon.
What advice would you give other young people who are out there looking for a job?
There is nothing wrong with having a job. But everything would be wrong for relying on it for the future. A job is not even a plan; it is only half a plan. So we would advise you to start your own business. Even if you can only work one hour a day for yourself, you must do it. And the best plan for you is Network Marketing which requires only a very small start-up capital.