ForeverGreen Launches New eWallet For Members
November 3, 2014
By Nicole Dunkley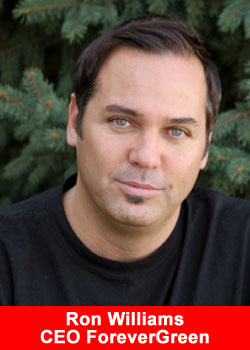 ForeverGreen Worldwide Corporation, a leading direct marketing company and provider of health-centered products, announced the availability of its newest online tool, the eWallet, for members.
Many of the countries in which ForeverGreen has customers lack a strong banking system or the ability to complete standard credit card transactions. The eWallet, accessible through members' web office, allows the company to deposit certain funds into the online account, which can then be used by members to pay for shipments of ForeverGreen products. The new eWallet alleviates the issues surrounding shipment and streamlines the payment process.
The eWallet is an in-house, secure account. "An eWallet account is only accessed from a member's web office or via our Customer Service interface. Transactions into and out of the eWallet are identical to those made in and out of a bank account or pay card account and are held to the same security protocols as those methods," said ForeverGreen Vice President of IT, Vince Romney.
The eWallet is also active in all 174 countries where ForeverGreen does business. "The eWallet is the perfect payment method for high growth, developing markets, where credit card payments aren't always an option. With both enrollment and autoship eWallet options available, this is the perfect tool for helping diverse markets create growth and stability," said Joe Jensen, Vice President of Sales at ForeverGreen.
About ForeverGreen Worldwide
ForeverGreen Worldwide Corporation develops, manufactures and distributes an expansive line of all natural whole foods and products to North America, Australia, Europe, Asia and South America, including their new global offerings, PowerStrips, SolarStrips and BeautyStrips. They also offer Azul and FrequenSea, whole-food beverages with industry exclusive marine phytoplankton, the Versativa line of hemp-based whole-food products, immune support and weight management products, Pulse-8 powdered L-arginine formula, TRUessence Essential Oils and Apothecary, 24Karat Chocolate and an entire catalog of meals, snacks, household cleaners and personal care products.