Healthy Home Company Receives USDA Biobased Certification
November 26, 2014
By Tina Williams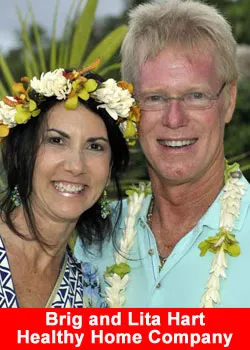 The Healthy Home Company is excited to announce it has received USDA Biobased Certification of its products.
The USDA BioPreferred® program, of which the USDA Biobased Certification is a part, was created to promote the increased purchase and use of biobased products. The increased development, purchase, and use of biobased products reduces our Nation's reliance on petroleum, increases the use of renewable agriculture resources and may contribute to reducing adverse environmental and health impacts.
Healthy Home Company is very proud to have passed their very stringent third party laboratory testing.
The USDA BioPreferred program is a very specific program and specific certification. Moving forward, when referencing or speaking about the Healthy Home brand personal care products, the following wording must be used in its entirety: "Healthy Home products are USDA Certified Biobased."
As part of The Healthy Home Company's participation in this program, all 12 of the Healthy Home brand personal care and household products were submitted to the USDA's third-party review process, and the following Healthy Home products have already met the requirements to become USDA Biobased Certified:
Wash
Deodorant
Clean
Sunscreen
Shampoo
Lotion
Men's 2 in 1
Strong
The remaining four products are up next and will be under review next week.
What are Biobased Products?
Defined by the 2002 Farm Bill, biobased products are commercial or industrial products (other than food, feed or fuel) that are composed either entirely or significantly, of biological products, renewable agricultural materials (including plant, animal and marine materials) or forestry materials.
What Does It Mean to Be USDA Certified Biobased?
Biobased certification is based on a product's biobased content only, as measured by a standard test method (ASTM D6866). The BioPreferred program encourages manufacturers to share, with the program and with customers, other product attributes such as life cycle analysis (LCA), environmental and human health effects, life-cycle costs, sustainability benefits, and performance.
USDA Certified Biobased Certification and Labeling
The BioPreferred Product Label Certification assures a consumer that a product of package contains a verified amount of renewable biological ingredients. These amounts are third-party certified and strictly monitored by USDA.