Home Party Companies On The Rise
November 22, 2014
By Tina Williams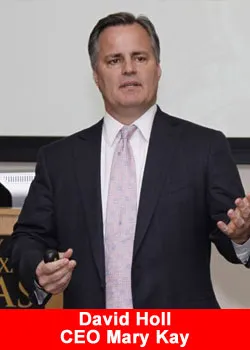 Direct-selling parties are enjoying a surge in popularity, according to the Direct Selling Association of Ireland (DSAI). The trade body says about 4,000 people have signed up to become direct sellers over the past year, taking the total number to more than 20,000.
Parties, where self-employed direct sellers showcase products such as cosmetics, jewellery and homewares to a group gathered in a client's home, now account for a fifth of total direct-selling revenue in Ireland, according to the DSAI, which represents 16 member companies including Amway, Forever Living, Mary Kay Inc and Neal's Yard Remedies.
Direct-selling parties "are becoming increasingly more mainstream", says DSAI director general Lynda Mills.
The days of the stereotypical "Avon Lady" are gone (as is the company itself from Ireland). More than 5,000 direct sellers are men – a quarter of the total – while there are 8,800 people aged 50-plus selling products outside the traditional retail channel, the association says.
Although direct selling is typically a second or casual stream of income, about 13 per cent of direct sellers, or some 2,600 people, work full-time in the industry, which is estimated to be worth more than €50 million. That's quite a lot of moisturisers and herbal supplements.
first reported by: irishtimes.com